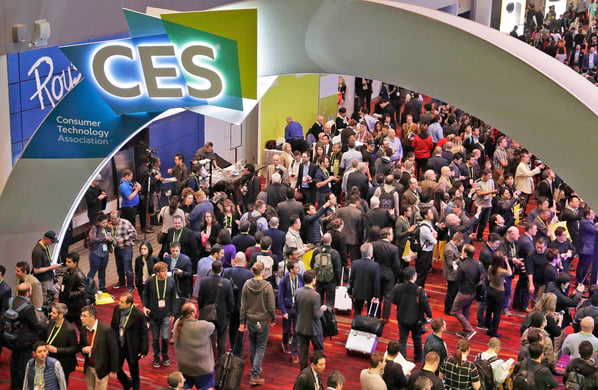 The Consumer Electronics Show (CES) 2019 gathered 1,100 speakers and 4,500 companies representing over 24 product categories, at the most influential and largest technology event. CES took place in Las Vegas from January 8th to 11th.

At CPM, we are always very interested in the latest technologies presented in the convention and this year it caught our attention the innovations in TV displays and driverless delivery. In this blog post we have gathered the main highlights of these areas so keep reading if you'd like to find out more:
Displays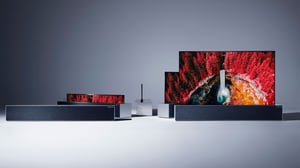 The innovations on TVs fascinated all attendees with new capabilities being introduced such as foldable and rollable displays, which could play a major role in retail in the near future. According to a recent study from POPAI, some products categories -such as Pharmacy, fashion accessories, gifting, music, stationary and cards- are being under represented in the usage of screens in the retail sector.
Among the main innovations we can highlight LG's rollable TV with the ability to change the screen size with one touch, this technology could define the OLED televisions in the coming years. As consumers are looking for more interactive screens, this could represent a great innovation for retailers and companies alike.
Driverless delivery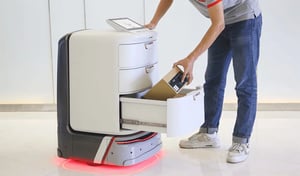 In the retail sector, the quality of services and delivery are always being measured on the yardsticks of human interaction, but in recent times the technology has transformed the way companies present and deliver their products.
Also consumers are demanding to have an outstanding experience when making a purchase. Driverless delivery has been one of the answers to the customer's expectations and has also become an important focus for the retail companies around the world. It was not so long ago when deliveries made by robots were introduced: Amazon (Europe) and 7-eleven (USA) started experimenting with robots and drones' deliveries in 2016.
Only 3 years later, Segway, the Chinese technology giant, presented their driverless delivery robot called 'Loomo' at the CES 2019. This robot is promising to make last-mile deliveries more "efficient, reliable, entertaining and simpler".


'Loomo' can deliver products on a trot for 8 hours before it returns to the charging station voluntarily. It comes with various replaceable containers with a maximum of 70-litre volume and 50kg capacity which facilitates to carry food and various packages. It connects to cloud-based navigation system either with 4G or Wi-Fi, which enables them to map its delivery zones and integrates the data from multiple sensors to drive synthesised information that facilitates environmental perception which enables them to avoid the obstacles effectively and strenuously that helps in optimising the safer route in the real time. Through which they can update their maps and reschedule deliveries in real time. The main attraction of 'loomo' is its gradability up to 8 degrees slope, 360⁰ 3D perception and adaptiveness to elevators make them suitable for high-density environments like malls and offices.
At CPM, we are passionate about technology and we are always looking for ways in which technology capabilities can improve our offering to our clients. If you'd like to know more about the latest investments CPM Ireland has made to bring data solutions in the form of predictive analytics to our clients, contact us at info@cpmire.com
References:
https://www.ces.tech/About-CES.aspx
https://www.lg.com/uk/lg-magazine/tech-story/rollable-tv-ces-2019
https://www.designboom.com/technology/segway-loomo-delivery-autonomous-robot-ces-01-03-2019/
http://delivery.segwayrobotics.com/en