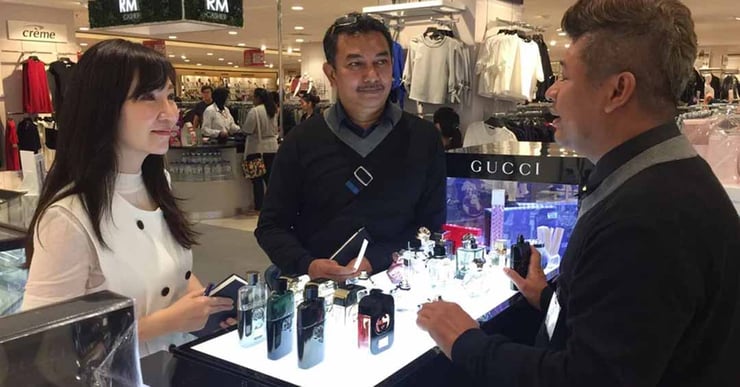 Emotive sales
Our sense of smell is intimately linked to our emotions, the mere hint of a long forgotten scent can evoke a powerful memory. CPM's Regional Training Managers educate Beauty Advisors (BAs) in stores across Asia to tap into this emotion and maximise sales of Coty's impressive stable of iconic perfumes. Their innovative approach has proved to be hugely effective.
So what are their methods? It starts with immersive coaching, both in the classroom and on the shop floor. Like all of us a perfume has a history, personality and family. The CPM team tutor the BAs so they gain a thorough understanding of these principles. The next step is to develop a feeling and connection to the fragrance which can be translated into language. A good example is the limited edition Marc Jacobs, 2017 Daisy KISS collection, which is inspired by the vibrant and electric emotion of a kiss in the spring season. Translating this essence so customers can picture and feel the emotion takes knowledge and confidence. The BAs trained by the CPM team acquire this skill and are able to actively engage with customers using powerful keywords and images to impart the vision. A BA's confidence improves immeasurably when she sees an active engagement translating into actual sales.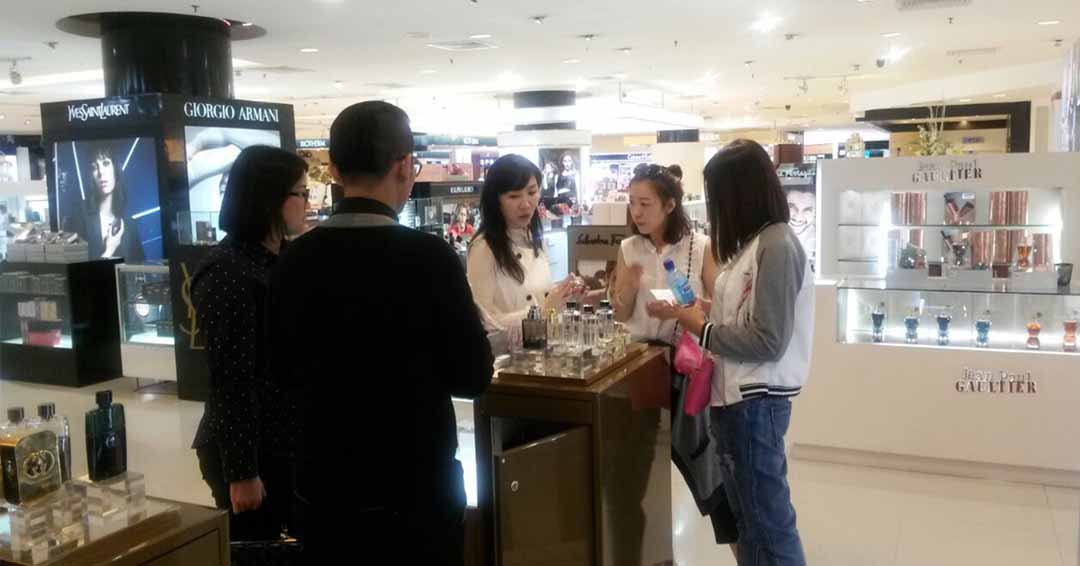 Cultural differences
The CPM team also understand how cross-cultural differences can influence perfume sales. An interesting example is the Chinese market. Traditionally perfume is not important in Chinese culture but the millennial generation are actively changing this. They love designer brands and are highly aspirational. The CPM team train the BAs to position Coty's Gucci perfume as an affordable gateway to acquiring the glamour, attitude and personality of the brand. Sales have subsequently increased across the Chinese and Hong Kong market, with Hong Kong having the strongest global sales of the Gucci brand.
Perfume is a sophisticated and complex category. Using CPM's highly-skilled, regional training team to teach in-store BAs to make sense of it and actively engage with customer's emotions to impart the magic of scent is a crucial step in the sales process.