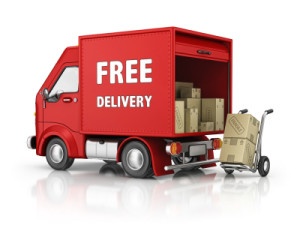 In 2014 the US tradition known as Black Friday firmly hit Ireland and well, we're not complaining. This year retailers plan to offer discounts that are bigger, better and run for longer. But how do you get the balance right? Offering competitive pricing without giving the stuff away! CPM has decided to promote such a great day in retail by bringing you some tips on how to make the most of Black Friday without slashing your prices:
Free Returns and Delivery Service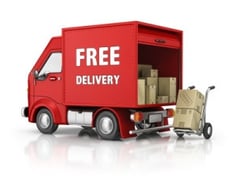 Rather than heavily discounting products to drive sales, like Littlewoods think about offering a Free Returns & Free Delivery guarantee. The biggest reservation people have about ordering things online is about whether it will be suitable and the hassle that may be involved in delivery or returns. Simplify this process for the customer and you're on to a winner!
Start building up to it with smaller offers from the week before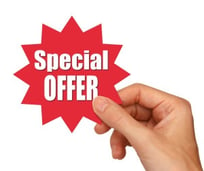 Don't just run a day long sale on Black Friday, a lot of Retailers build up to Black Friday, reducing the prices on items day by day until the best offers are available on Black Friday. This is an interesting tactic as some people get concerned about stock volumes and should they wait until the Friday or will it be too late, especially for expensive items like consumer electronics.
This year Argos are starting their Black Friday campaign as early as this Friday – 18th of November
Black Friday Offers for longer than a day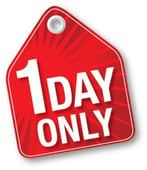 Last year, the supermarket giant, Tesco, ran huge savings across the whole weekend rather than just on the day itself. This way if people have forgotten about Black Friday you can still encourage purchases thereafter.
Amazon will also be running their offers over a two week period.
Get people to subscribe to receive the best Black Friday offers in advance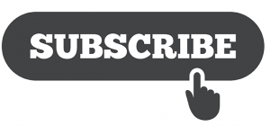 A lot of retailers hold off on announcing their offers until the few days before Black Friday or sometimes even just launching without warning on the day. People are busy and don't have time to trawl through every retailer's website to compare prices so clever retailers such as Harvey Norman set up a subscription on their website so that people can get emails on offers in advance of the day. http://www.harveynorman.ie/black-friday.html
By introducing one or more of these ideas you don't necessarily have to commit to crazy knock down prices as people may be more enticed by being told in advance offer or not being rushed into the purchase with an extended campaign, or by knowing especially if they buy online and it's not suitable that there's no hassle returning the goods. Convenience, as well value for money are the key motivators for consumers these days.