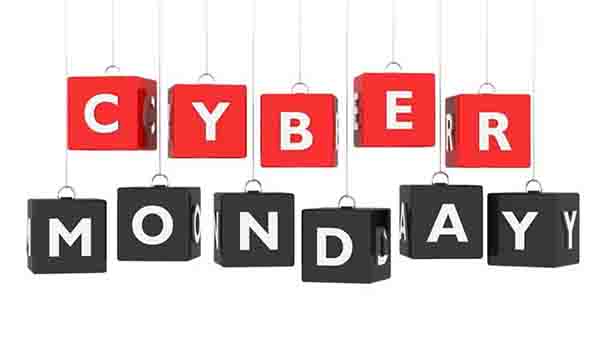 Cyber Monday is the Monday after Black Friday, and represents the end of a four-day sales shopping weekend. The tradition was originated in America, where sales traditionally kicked off the day after Thanksgiving.
Since the first time it was mentioned back in 2007, Cyber Monday has grown to become a peak selling day in Irish retail. On this day, consumers can find online bargains for everything from technology goods to perfumes, TVs, beauty brands, fashion and electrical goods.
Pre-Christmas discounting has changed the shopping patterns during the run up to Christmas. Black Friday kick-starts the discounting bonanza with cut-price deals that in previous years were only seen in the January sales.
Now that Black Friday has also moved to the online channel and many retailers advertise their Black Friday deals for weeks, many customers question the impact of Cyber Monday.
However the numbers don't lie. A study from Ecommerce software company XSellco showed that Irish based retailers' sales were 68% higher on Black Friday compared to a normal Friday, while sales on Cyber Monday were 25% higher.
According to the Visa's Irish Consumer Spending Index, during November 2015, spending rose +7.9% year-on-year across all payment methods and both Black Friday & Cyber Monday were two of the key factors for the spike in consumer spending during the month.
This trend was also observed in 2016, where expenditure across all payment types (cash, cheques and electronic payments) increased +3.9% year-on-year, this time driven by eCommerce. The growing popularity of Black Friday & Cyber Monday had a major impact on the online delivery firm Parcel Motel who reported an unprecedented increase in delivery volumes of over 80% more than 2015.
E-commerce is key in Irish retail and is set to keep growing. According to the PWC Irish Total Retail 2017 Survey, a quarter (25%) of Irish respondents said that they shop online at least weekly and 48% of Irish consumers have shopped online via mobile at least a few times a year. At the same time, 30% say that their mobile will become their main shopping tool in the future.
With the growing importance of e-commerce, retailers and brands alike have the need to track their online presence and guarantee that it's aligned across all channels. At CPM we can offer you a revolutionary tool called Detail. Detail is a world leading, real-time online merchandising service that ensures that our clients' products are visible online and where the retailer agreed that they should be, every minute of every day. Contact us today if you'd like to know more about Detail and online merchandising.
References:
http://www.irishmirror.ie/lifestyle/technology/when-cyber-monday-2017-ireland-11518947
https://www.independent.ie/business/irish/how-retailers-are-adapting-to-new-landscape-with-black-friday-and-cyber-monday-36352395.html
https://www.rte.ie/news/business/2016/1124/834067-black-friday-sales-68-higher-than-normal-weekend/
https://www.irishtimes.com/news/consumer/just-another-cyber-monday-shop-smart-and-beware-of-scams-1.3302789