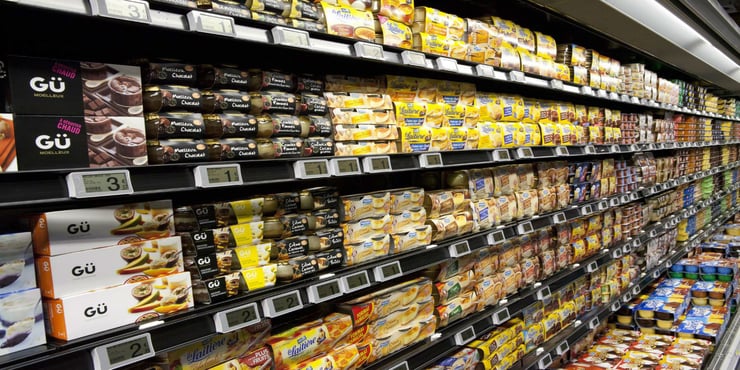 Electronic Shelf Labels (ESLs) are digital tags that can display product pricing and other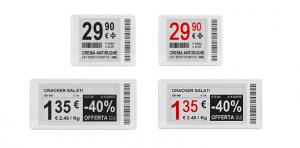 information. Typically, these modules are attached to the front edge of the shelf and they use electronic paper or LCD. This technology uses a wireless communication network that allows retailers to automatically update the information displayed whenever it's needed.
Even though the concept dates all the way back to 1991, only in recent years retailers have embraced this technology. It seems curious that while many elements of the brick-and-mortar store have evolved over time, there hasn't been much innovation regarding in-store labelling.
However, this might be about to change. It is estimated that the Europe Electronic Shelf Label Market grows from €104.461million in 2015 to €194.554 million by 2021, according to the "Europe Electronic Shelf Label Market Forecast" by Knowledge Sourcing Intelligence.
Benefits for retailers

Whereas ESLs are a consumer-facing technology, retailers can also benefit from them as this innovation reduces pricing management labour costs, improves pricing accuracy and allows dynamic pricing. Not to mention that electronic shelf labelling enable retailers to position themselves as more modern and tech-savvy stores, which is a concept that appeals to today's shopper.
As consumers now expect even more cross-channel information to be available at the shelf edge, implementing this technology could offer a competitive advantage to retailers. According to a research by ShopperTrack, 38% of surveyed feel that stores should have clearer pricing and promotional information and 59% want electronic shelf labels & QR codes to allow more transparency between off- and on-line prices and real-time stock visibility.
Moreover, from a trading law perspective, correctly labelled prices and promotions are essential to enforce pricing integrity. It also can reduce food waste by informing retailers when products are nearing the end of their shelf life and it's a great sustainable initiative.
As the ESLs offer many benefits to both retailers and consumers, we expect a pick up in the number of stores implementing this technology.
Resources:
http://www.retailintelligencelab.com/blog/2016/11/24/the-rise-of-electronic-shelf-labels
https://www.linkedin.com/pulse/europe-electronic-shelf-label-market-estimated-grow-from-rashi-mishra