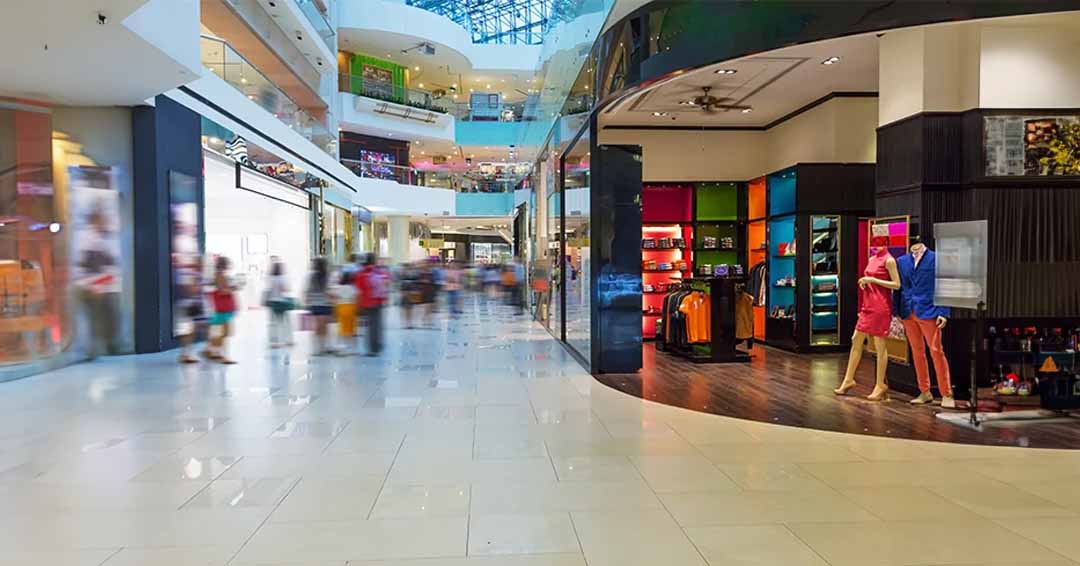 Read our latest blog from CPM Italy which takes us on a journey through the shopping mall transformation
Beyond shopping, to real micro-cities where life, work, relaxation and shopping coexist with permanent and temporary initiatives that involve and retain consumers.
This is not new, stores and malls are changing and offer more and more immersive and personalised experiences. It is the path chosen to influence buyers, for example, over 80% of consumers look for in-store digital experiences, but there is still a need to satisfy consumers who prefer human and physical contact within the store.
Once upon a time, a long long time ago...
To understand the profound transformation of shopping centres we must go back to a long time ago when this format totally changed the economic scenario of cities. The story begins differently depending on who tells it: for some, it begins in 1828 in Rhode Island with the opening of the Arcade Providence. Some believe it was Market Square, designed by Arthur Aldis in 1916 in Lake Forest (Illinois). However, according to most, the Austrian Jewish and socialist architect David Viktor Grünbaum (who migrated to the USA under the name of Victor Gruen) invented the shopping centres. His project was to create spaces where, in addition to shopping, it was possible to socialise, as they did in the streets of Vienna, characterised by large sidewalks closed to traffic and full of coffee tables. According to these narrators, the first shopping malls were born in the 1950s in Southfield on the outskirts of Detroit and the Southdale Center of Minneapolis. Multi-functional spaces that featured shops (more than 70 - most of the time), fountains, sculptures, and areas to stop and chat. The fascination for shopping centres then moved from the new to the old continent: However, the structures have undergone an evolution with the inclusion of hypermarkets.

Much has changed since the 1950s, but shopping centres continue to replicate the sentiment of the streets of cities, with shops, bars, ice cream parlours, and much more. The largest in the world is the Dubai Mall: a consumer attraction with over 1200 shops, 120 restaurants and bars, a huge aquarium with 30,000 fish, an Olympic skating rink, and even the possibility of foam baths from Acqua di Parma.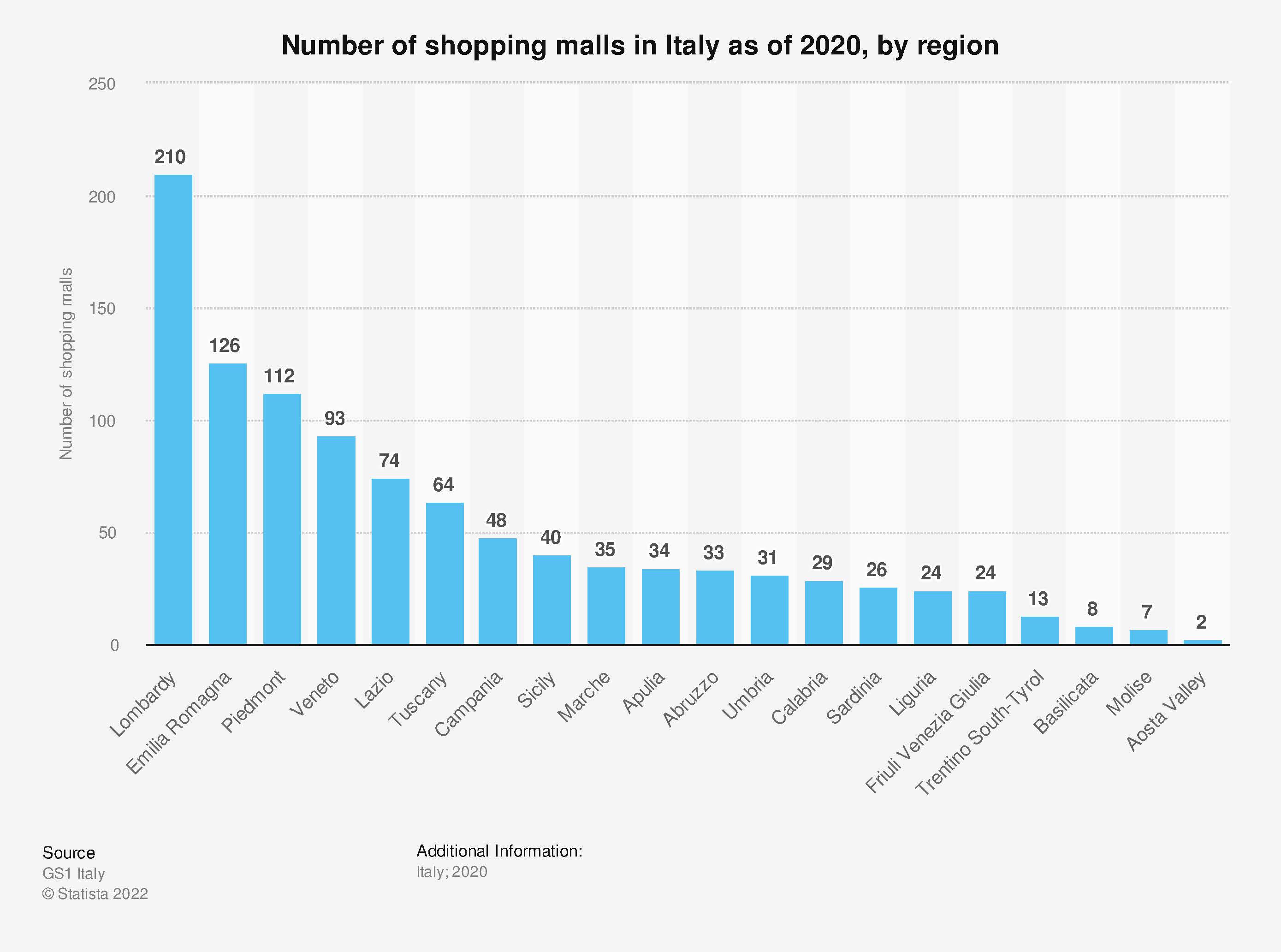 From the shopping centre to the micro-city and beyond
Even before the pandemic, shopping centres were migrating to a new format going beyond what Victor Gruen wanted - a micro-city within the city or its suburbs. Today, after the forced slowdown of the past few years, there seems to be a new push for change. The economic situation of the malls has, in fact, improved, giving hope for recovery on several fronts. According to the CNCC Observatory (National Council of Shopping Centers), a positive trend emerges with an improvement in footfall (+ 12.8%) and turnover (+ 21.6%) compared to 2020. However, pre-pandemic results are still lower when we compare 2021 vs 2019. -26.4% inflows and -14.7% turnover.

It is therefore essential to return to investing in transformation, creating new-concept shopping centres where shopping is almost taken for granted and where spaces for catering, entertainment, health, wellness and culture are growing. But to get to the "happily ever after" of our history, the road is still long. To increase pedestrian traffic, multipurpose areas must increase creating innovative, hi-tech, immersive and hyper-efficient environments - in which life, work, relaxation and shopping coexist with permanent and temporary high-impact initiatives to help break the daily routine of consumers and encourage spending.

WGSN analysts examined the broad scenario of global shopping centres, identifying those that have begun to lay the foundations for being immersive micro-cities in constant development. Some trends have emerged that seem to characterise the evolutionary path of shopping.
The first is that of entertainment. You might think that gambling is a decades-old business, but no. With the advent of new technologies, it has been transformed to appeal to the new generations with pop-ups. The Manchester Arndale, for example, has opened a social hub inside that offers, among other things, a state-of-the-art mini-golf course, and an immersive spatial experience. Then there are those who focus on the creation of so-called urban oases that search for a place to stay in the midst of nature. Shanghai's Xintiandi welcomes its consumers with an indoor park while The Commons, Bangkok, features huge curved glass windows that offer views of countless plants creating a space that compensates for the city's tropical climate. Finally, the former Broadmarsh shopping centre in Nottingham is being reborn from its ruins (abandoned mid-demolition during the pandemic) by targeting a community garden and a climbing wall.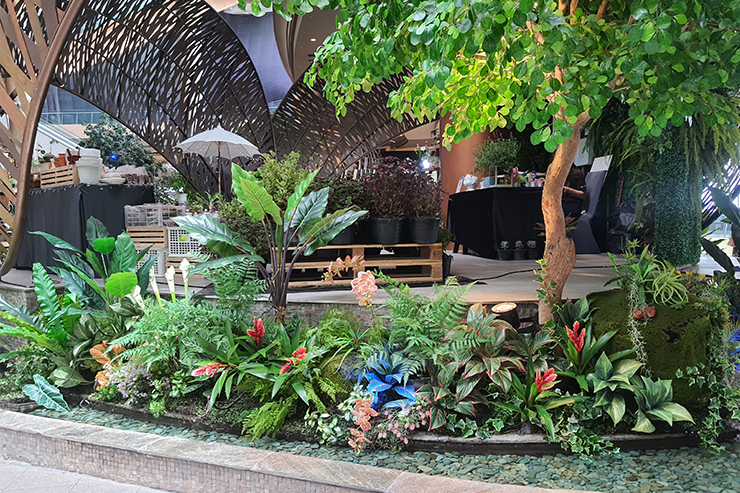 Then there are the shopping centres that embrace the concept of Community Hubs: social, civic and co-working areas, which serve the local community. One example is Oakridge Park in Vancouver which houses, among other things, a community centre and a library. The former Kings Mall in Hammersmith in London has been transformed into a bustling place to gather, "the newest meeting place in the city" which offers an auditorium and spaces dedicated to startups, popups and food outlets managed exclusively by entrepreneurs.
We close this roundup of experiences with content and entertainment. With the refinement of digital technologies in stores, the aim is not only to involve the in-store consumer and to encourage them to share their experience on social networks, but also to build loyalty in the long term. This is confirmed by a study by Salesforce that states that 60% of e-commerce sales during the Christmas holidays in 2021 were influenced by the experiences they had in physical stores. For example, the possibility of being able to experience art outside the traditional gallery structure involves and pleases those who walk the corridors of shopping centres. The Dubai Mall, for example, proposes to visit the Infinity des Lumières digital-artistic landscape, while the Westfield Mall in the Netherlands designed a series of 15 interactive rooms to allow visitors to create their own content to post on social media.
This covers the digital transformation of shopping malls, but what are retailers doing? They too have a role in our history. Those who already contribute personalised experiences - ranging from creating games to 3D exhibits or installations in their stores, are joined by those who until now were reluctant to invest in large-scale retail space. It is the FOMO (fear of missing out) effect. A tension that leads these brands to test the waters with showrooms, pop-ups and trunk shows that strengthen consumer-brand relationships and at the same time raise the level of experiences offered by the shopping centre.
Experiences, experiences and ... more experiences
Looking beyond the buzzword "experience" itself, it is good to remember that in every experience - as in every story worthy of being told - there are people: those who create them and those who use them. In the first category, we find a wide range of professional profiles that a sales partner can make available to their customers. People who understand the wishes of consumers through research and studies, as well as experience in the field. People who analyse the data are able to define new sales strategies. Creative people who develop engagement projects, events and tactical activities which capture the attention of consumers. Finally, the in-store people who put themselves at the service of consumers to offer the best possible shopping experience. At CPM we believe in the value of all these people, we train them and create professional teams that help our customers to develop and manage some of these experiences that today populate shopping centres. It is no coincidence that our DNA is summed up as " We are people for people"
Sales outsourcing as an added value
Being able to leverage an experienced and flexible sales team is still impactful even when it comes to temporary activation. In addition to the cost advantage, understood as the total cost of the sales operation, integrating a "skilled" sales network - which can also be activated for short periods to clients' existing sales force team, helps brands achieve their sales objectives. CPM is an outsourced sales specialist, we use data analytics to create bespoke solutions to reach the target audience and generate sales.
Shopping mall digital transformation also passes through the PNRR
One last character must be included in our story: the PNRR (the Italian National Recovery and Resilience Plan, based on the European Next Generation EU program). Thanks to this tool, it will be possible for Italian shopping centers to take that road towards total transformation in those micro-cities mentioned above and to follow the example of international realities that have already taken the first steps in this direction.

The National Council of Shopping Centers (CNCC) with the support of PwC Italia has produced a document presenting 5 development missions for the shopping centre industry. The first is digital transformation that passes through the creation of platforms and apps moving towards an increasingly digital experience. The second is that of health, continuing the path already started with the inclusion of shopping centres of medical facilities and vaccination hubs. Then there is the mission linked to education and research which can also be implemented thanks to new business projects to be included in shopping centres. As for the ecological and energy transition, we need to increase the culture oriented towards zero waste and promote biodiversity both inside and outside shopping centres (as we have already seen be done in some structures outside our borders). Finally - the fifth mission - integration and social inclusion must also be supported by creating initiatives to support local communities, such as creche facilities, libraries and co-working spaces, also in this case inspired by successful cases abroad.
Collaboration between brands, shopping centres and sales partners can make the difference in achieving the goals set by the PNRR. If you think, for example, of the possibility of transforming shopping centres into places to promote digital training for the development of the skills of employees and/or operators, having specialised trainers capable of moving the game from mere sales to enhancing the brand experience, passing from technical product skills to interpersonal and consulting skills, it is a winning chance. At CPM, training is one of our main pillars, so much so that we launched our Sales Academy many years ago, designed to allow our customers' sales teams to develop their full potential.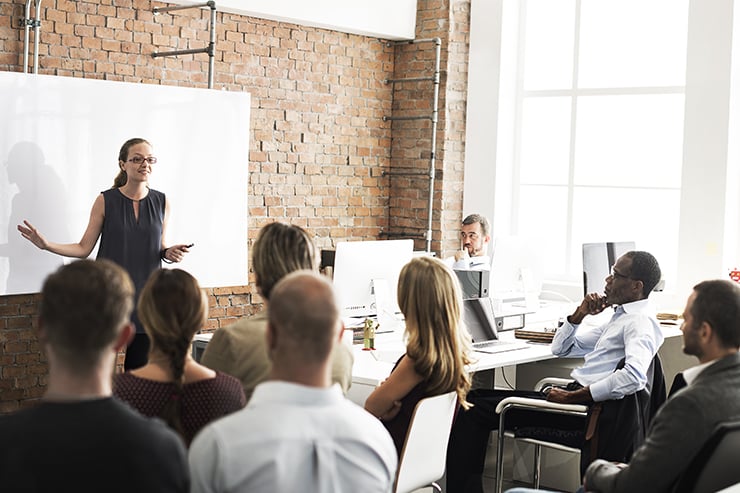 Read more articles on retail innovation