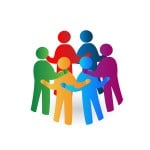 If you want to be a sales superstar, it's essential to understand how motivate yourself to be proactive, positive and focused. At CPM we have gathered 4 tips on how top salespeople get and stay motivated.
Motivation comes from within
Contrary to common beliefs, motivation is a process that comes from within. Top salespeople don't rely on colleagues or their managers to motivate themselves; they do whatever it takes to stay positive and focused. With this in mind, it's imperative for every salesperson to understand how to self-motivate and do it consistently.
Surround yourself with positivity
As the great motivator Jim Rohn once said "You are the average of the 5 people you spend the most time with". If you want to stay motivated, spend time with great salespeople and you will notice how contagious success can be. Observing and learning from other top performers is a great source of motivation. This will also help you to realise how to improve your personal performance.
Coach other people
There's nothing more motivating than helping others. By mentoring others you can gain extra skills and understanding from the partnership. "Help others achieve their dreams and you will achieve yours" - Les Brown.
Planning, planning and more planning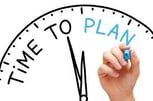 In order to succeed in sales is essential to have a plan and set goals. Set up daily, weekly and monthly goals. After completing your tasks, you will experience a sense of accomplishment and will help you to stay motivated.
Your attitude can make or break your sales career. Always stay positive and you will discover why sales is the best career. Have a look at the current sales roles we have available at CPM https://jobs-cpmire.icims.com