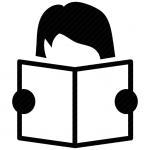 Both Nerve-Wracking But Both Navigated Successfully The Same Way
by Ger Moran
Whether hoping to close that 1st sale in the field or anxiously anticipating a blind date it's only human to hope for the best amidst the feeling of butterflies fluttering around in your stomach. However, while luck and timing play its part it's still a strong adaptable structure that gives you the best chance of successfully navigating both opportunities.
Before you even lock eyes with your new potential 'customer' you need to be prepared and turn as many 'unknown' items in to 'known' quantities as possible.
Preparation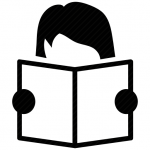 Before you arrive at their doorstep to escort them through your engagement it's always beneficial to know their name, the area they live in, the demographic of the neighbourhood in general. You also don't want to call to them too early or too late. Before you ring that doorbell you also want to be sure you look 100% presentable for your potential client. Eliminating the 'unknowns' within your control help you relax and feel more confident.
Once eyes are locked the words must follow and quickly. Not too quickly though. You won't close this sale in the first ten seconds but you can most definitely lose it by coming on too strong or not strong enough. Breathe, relax and deliver a confident yet friendly Introduction of who you are and why you're there.
Introduction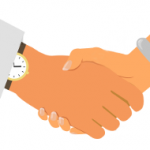 A smile and eye contact are vitally important also. Not too much though, try to fall short of a grinning deer caught in headlights. Always finish your intro with a question. 'How has you're day been so far' for your date can be swapped with 'who are you currently with for your TV?' for your sale. This gives them a chance to get involved and feel this is a two-way interaction not simply you rushing them so you can do all the talking. Before you know it you're into a conversation and whether it's a date or a sale the next part is crucial:
Question & Answers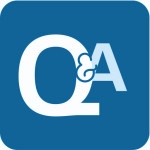 You can't just start rattling off all the things that make you the perfect partner for them because you have no idea what their perfect partner looks like yet! What's their back story, their current relationship status, their interests and what are they looking for in a new partner. In other words, have they been with your company before, are they in contract, what do they like and what do they want. Ask lots of probing questions but then stop and really listen - let the questions breathe, absorb the answers and create a picture of their ideal partner because only then can you move on to make your presentation.
Personalised Presentation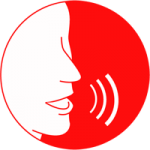 This is when you tell them what makes you the perfect partner based on what they told you. Remember make it personal! You can ream off all the benefits but they only care about X, Y and sometimes Z so you stick to the X, Y and Z from what they've told you and personalise that, make it relevant to them. If you just blurt out everything that's awesome about you/your product or service they'll soon feel that you say this to all your prospective partners and you'll probably be saying it again tomorrow night to someone else. To make this date or this sale work they have to feel that they are the only person on the face of the Earth to which your key features & benefits are applicable to.
So after you chat back and forth about how you like exactly the same movies, sports and other pursuits it's time to start thinking about closing the deal. Whether it's moving the sale from the doorstep to the kitchen table or the date from the restaurant to the bar the same restrictions apply. You can't close your sale too early or abruptly. No more than on a date you can just purse your lips and lean in for a smooch like a mule eating an apple without warning. Well, you can but your sale will finish with a slammed door and your date will most likely end with a slapped cheek! You need to gently build to a mutually beneficial crescendo. You need to summarise.
Summarise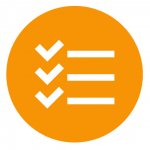 This is your highlight reel. Reminding them once again of how enjoyable and rewarding the engagement has been and these are the 4 or 5 quick bullet points you want them to hear before you roll straight in for that Close. Whether it's 'free installation, cheaper bill, better quality what do you say will we give it a go?' or 'great night tonight, lovely food, that joke you told was brilliant, I'd love to do this again what do you say?' the same crucial element applies. When the time is right you have to ask for the sale.
Ask for the sale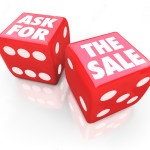 You can do it too quickly or allow silence to make things awkward. And trust yourself, if you have done everything correct up to this point they want to hear you pop the question.
So whether it's a peck on the cheek or a signature on the contract you seek the same structured approach applied to success in both endeavours. Do your homework and be prepared. Be confident but not overpowering in your introduction. Ask plenty of questions and let them do the talking. When you have found out what they are looking for you adapt your own features and benefits to suit what they are looking for in a partner. Once you've said it all don't hang about but don't rush it. Summarise all the highlights that make now the right time to close the deal with you and ask for the business!
Ps This analogy is for comparative approach purposes only. Don't date or kiss customers or your sales career will be shorter than most of my dates!