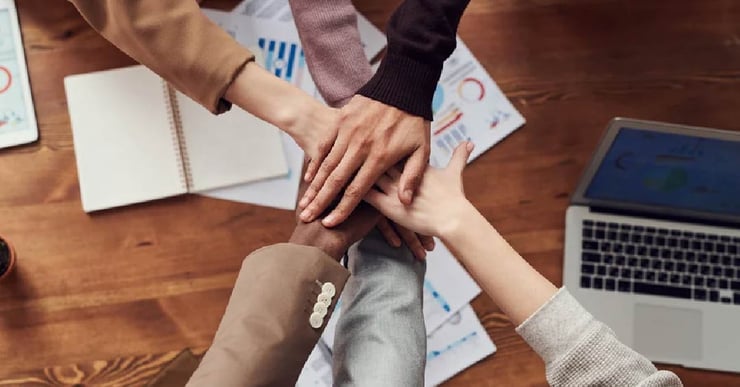 With the competitive job market in Ireland, retention has become an even tougher job for organisations. It is important for companies to take into account the different value systems, motivational triggers and job expectations that each generation has when formulating an effective programme to promote staff retention.
The "look at me" generation or the Millennials and their work attitude have been widely researched over the last few decades. There is no doubt that they are different from their predecessors. 60% of the millennial workforce has been estimated to have already changed their job a minimum of one time and said that they are not likely to stay with their original employer throughout their whole career trajectory (Pew Research). The loyalty of the millennials is often questioned because of their tendency to indulge in "job hopping".
But why is it important to focus on retaining millennials?
By 2025, millennials will represent 75% of the workforce and will be the largest generational cohort on the planet (Deloitte).
Millennials are good at multitasking and thus give a lot of importance to time.
They are the generation that was born into the digital era; hence their understanding of technology is much better than the previous generations.
Millennials are known for their disruptive innovation that is revamping not only the business world, but various other fields.
While companies recognise the benefits of attracting and retaining millennials, they struggle in finding the correct approach to lead them as an attractive compensation is no longer enough. At CPM we have compiled the below practices that companies can incorporate in order to improve retention of millennial employees:
1) Corporate Social Responsibility:
Millennials are more attracted to companies that are contributing positively to the environment and society and focus on Corporate Social Responsibility (CSR). The CSR strategy of a company not only attracts customers, but also is a significant factor which millennials consider while applying for jobs. It is important for them to feel like the work that they do has a purpose and the company which they are working for is ethical.
2) Constant feedback:
Millennials seem to need constant feedback from their managers, and if feedback is not given, they are likely to assume that something is not right. Even though often regarded as "trophy kids", millennials do not need constant praise. In the competitive environment that they have grown up in, desiring feedback is actually a need for reassurance of their ability to do the task assigned to them correctly.
3) Developing effective relationships
There is also evidence that an important key to motivating and retaining Millennials lies in a good relationship with their managers, as they act as their guidance at work. This creates a friendly and welcoming work environment that makes the millennials more likely to be loyal to that organisation. Millennials are looking for leaders and mentors that inspire them and guide them through their uncertainty.
4) Lateral Mobility:
When it comes to Millennials, their intention to stay with an organisation greatly depends on their personal and professional development. Assisting their development process will help companies in creating sufficient emotional attachment. While this generation gives importance to upward movement, they highly value learning and often change jobs to try new things. Therefore, allowing lateral movement in the organisation to help improve millennials' learning capacity can reduce turnover rates in organisations.
As the Millennial cohort continues to grow in the workforce, organisations need to tailor their management approach to retain the knowledge in their business…
At CPM we understand the multi-generational workforce and with it the recruitment requirements that can best facilitate an organisation. If you would like to know more about how CPM can improve recruitment and retention for your organisation, email info@cpmire.com.