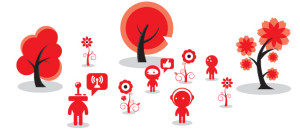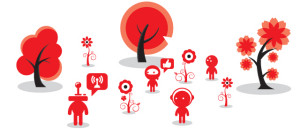 Experiential Marketing has become a must do for premium brands and smaller business alike. More and more companies are using these activities to connect with their consumers and make them feel valued and appreciated.
Experiential Marketing it's all about exciting people's mind. It's a type of brand messaging which aims to create unforgettable experiences, memorable sensations and emotional attachment amongst prospects and existing customers in order to attract new customers or retain existing customers.
The best and most effective experiential activities are those that place consumers at the centre of the activity. The more consumers get to participate, the more engaged they will be with the brand.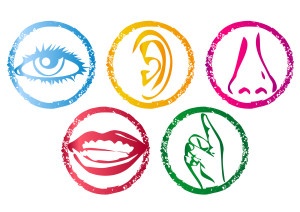 But why should companies use more Experiential Marketing? In a world where people are saturated with information, conventional media channels are losing their effectiveness to catch people's attention. With Experiential Marketing, brands gain a tangible presence in consumer's lives, whether in person or digitally by Social Media.
Experiential marketing it's an excellent way to drags people interest into a brand and to communicate with consumers on a much more personal level, as they get to know the real personality behind the brand. This type of connection leads to a deeper level of emotional engagement and as a result brands get a higher conversion rate.
And the most important point to note is that Experiential Marketing works! According to a survey conducted in 2014 by the marketing agency Mosaic and the Event Marketing Institute, 96% of people who participated in an Experiential activity are more inclined to purchase the brand. And 54% bought the brand during the event.
At CPM we understand the importance of Experiential Marketing and we are passionate about creating highly targeted, customer focused experiential marketing activities and events that deliver real results for our clients.
Our highly creative & innovative experiential agency services include roads shows, brand experience activity, point of sale , experiential demonstrations, sampling and promotions and attention grabbing guerrilla stunts - whatever you need to create a memorable and unique event
Contact us today (call: 01 7080304 or email: info@cpmire.com) to see how we can help you to grow your sales through Experiential Marketing.
Sources:
http://www.becore.com/experiential-marketing/
http://www.underhood.cab/2015/03/04/experiential-marketing-glorified-events-or-a-new-way-of-thinking/
http://www.marketing-made-simple.com/articles/experiential-marketing.htm#.VSVlidLF-E4
http://www.retailsafari.com.au/wp-content/uploads/2014/06/EventTrack-2014-Executive-Summary.pdf