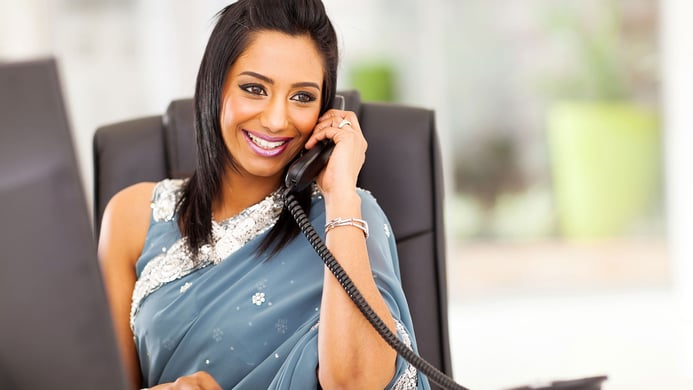 Retail Transformation
There is no denying that the Indian retail sector has gone through major transformation over the last decade with palpable organized retailing and has emerged as one of the largest sectors in the economy. By 2016, the total market size is estimated to be around US$ 1000 billion, thereby registering a CAGR of 8.3 per cent since 2000.
Retailing in India contributes 10 percent GDP in its economy. The Indian retail market is estimated one of the top five retail markets in the world by economic value as it is the fastest growing retail market, with 1.2 billion people. Retail industry can be classified into two categories namely- organized (traders/retailers, who are licensed for trading) and unorganized retail.
Online retail
With the incremental growth of Internet and Technology there have been major changes in the otherwise organized retail sector over the past decade and with the pace it is growing, it has no sign of getting slow. 66% of the consumers think that online retail has made their lives much easier.
Virtual reality
Fashion retailing is using virtual reality to engage with customers by taking them to the 'virtual platform of cat walking'. Travel companies are creating virtual brochures, allowing potential customers to get an exact picture of what to expect. Robots are being used in the entire supply chain of retailing and they are also used for better efficiency and customer experience. Autonomous driven vehicles are the next breakthrough in the retail industry to ease the ways we commute, faster delivery options , etcetera.
In the last 7 years, organized retail has gone through a number of changes on various verticals, whether its store layouts, per square foot, returns optimization or a smoother reordering process.
With the international chains coming to India, domestic chains have developed and implemented various best practices to come at par.
Customer expectations
Currently, the biggest opportunity is the transition from traditional retail to organized retail due to changing consumer expectations, growing middle class, higher disposable income, preference for extravagant goods and change in the population size. These factors are expected to drive organized retail growth in India in the medium to long term.
With companies focusing on in-store excellence with limited space and higher number of competitor brands, including private labels; brands need to be visible to the shopper and leave lasting impact in the consumer's mind. When we talk about acquiring space in the customer's mind, we are not limiting ourselves to being visible on the shelf but also at multiple locations, thereby giving us multiple touch points for shopper interaction.
Lack of quality retail real estate supply, non-supportive FDI policy, economic backdrop, and regulatory issues are some of the factors acting as an impediment to the spread of organized retail in India.
Future threat that organized retail might face is from the highly disruptive online retail which otherwise has a very small share in the total retail industry, but it is growing at a very fast pace. Online retail in India is driven by robust investment and rapid increase in the number of internet users and in the next few years it would be equal to the retail stores.
Factors responsible for the Growth of E-tailing in India could be:
1) No rent or land costs, as E-retailers do not require sophisticated showrooms in prime locations, and operate through their websites or portals, which significantly saves the store maintenance costs, which are pretty high for physical store retailers.
2) E-retailing enables personalized interaction with customers and has a global reach of operation.
3) Effortless and joyful shopping which also saves time.
4) The online store is accessible 24×7 and delivers your products home.
5) Since 2005, a rapid growth has been seen in the number of people using internet. This is due to enhanced broadband internet services and penetration of 4G services that has given faster internet access.
6) People have additional options for everything online and can even buy those products that are unavailable at the physical retail shops.
E-tailing has become part and parcel of daily life for Indian consumers. Consumers are always hungry for modern ways of shopping. The Indian retail sector is growing fast and its employment potential is growing too. The new wave of industrialism coupled with exemplary shifts in the demographic and psychographic dynamics have driven consumers frequently to use online retail to search for product information and initiate any purchase. It is suggested that online retail businesses which focus on constant change and product innovation may be positioned for success in this new form of entrepreneurship. In India, e-tailing has the potential to grow more than hundredfold in the next eight years to reach a value of 76 billion dollars by 2021, which would be possible if more number of people from rural areas are introduced internet accessing and trained to use the sophisticated way of shopping and if the E-retailers change their business models and understand their consumers more because consumers are the real Kings. The Indian retail industry is gradually inching its way towards becoming the next boom industry.
Contact us to find out how we can help drive sales for your business