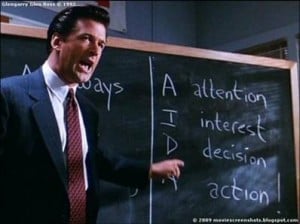 At CPM we value our staff and offer regular training to our field and office based staff. This week our Client Service Manager form Eircom, Seamus Murphy took the stand to train our staff on the sales structure. Seamus Murphy has 10 years' experience within sales; he began his career in CPM as a Regional Sales Manager on the Eircom account.

As the Recruitment Manager here at CPM we have recently been interviewing for a Regional Sales Manager. I was astounded that when we asked candidates the question "what is your understanding of the sales process" so many fell down and struggled to answer the question.
As part of our induction process we train our field sales representatives on the sales structure. The sales structure touches every element of our business, as sales is our core business. It's what CPM do every day in the field for our clients. We understand the importance of revisiting training to refresh our team to ensure we have the strongest sales team in the Irish market.
So what is that is the sales structure?
A sales structure is the foundation upon which a sale is built. Its step and order of a sales pitch.
Any person who understands sales structure can sell, regardless of their natural ability.
Benefits
Guide the customer through the seamlessly to the close
Be confident in their pitch and assume control
Keep a sale flowing when dealing with objection
Deliver all relevant information in the correct order before closing avoid erratic performance
Perform consistently to avoid erratic performance
Simplifies a sales pitch for new starters
5 steps of sales structure
Introduction & your IBS (initial benefit statement)
Questioning
Presentation & Features & Benefits
Summary
Close
At CPM we believe that if you are motivated individual, with a genuine interest in entering into sales. We can train you to become a top performing sales professional. We will provide you with the tools to make you a successful. If you are interested in joining CPM's Award Winning Sales Team please contact recruitment on 1800 27 47 37
CPM Ireland was established in 1985, we are a Global Leader in Sales and marketing. We work with clients that include but are not limited to; Eircom, Diageo & and Microsoft.
raining, training, Direct Sales jobs, Field Sales Jobs, door to door sales jobs