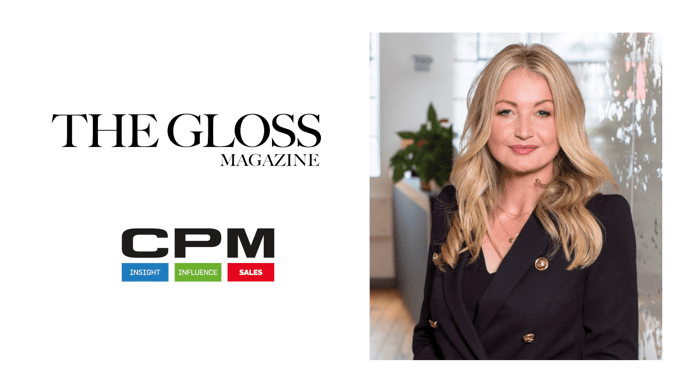 At CPM we are delighted to share with you an insightful article from The Gloss Magazine, featuring our Managing Director, Lorraine Butler.
Lorraine was one of the 5 interviewees for the "Rewriting the rules" section of the October edition of this prestigious magazine. In this section, they interview gamechangers -who disrupted an existing eco-system in their field to create a better way of doing things- about the importance of innovative thinking.
At CPM we have a passion for Innovation, and it represents one of our core FIERI values (Freedom, Innovation, Excellence, Respect and Integrity). We are extremely proud of Lorraine featuring in this prestigious publication and sharing her innovative views on ageism, shared maternity leave and positive working culture.
Have a look at the full article of Lorraine in the latest edition of the Gloss Magazine.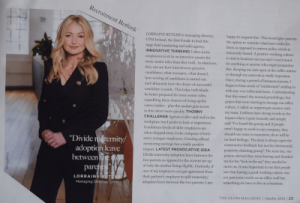 At CPM we believe in innovation is opportunity. We give a lot of importance to the personal development of our personnel and constantly strive to create a friendly working environment, facilitating different generations working under the same roof. If you would like to work with us, find out about vacancies within CPM Ireland or email at info@cpmire.com