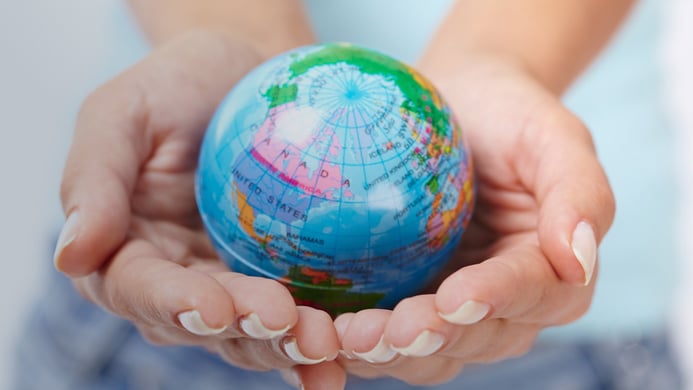 At CPM we believe in making a positive difference to people's lives and to the communities in which we operate. During 2018, CPM Group have had a big focus on reaching more people through our Sustainability efforts in the 35 countries where we operate.

We are committed to:
Our community
CPM has always and will always support the community around us. This promise manifests itself in a variety of forms from encouraging sport, health and fitness to education and active environmental support.
Our environment
CPM operations are monitored and evaluated to minimise the company's environmental footprint through increased efficiency. Sustainability is as much a part of our commitment to continuous innovation as improving our performance and services.
Our workplace
Our workplace culture promotes inclusion, diversity and employee engagement. CPM has always set the highest ethical standards and encourages others to do the same.
Our marketplace
Whether we are representing our clients, or ourselves CPM maintains the highest ethical standards and complies with all legal and regulatory codes at industry, national and international level.
In this article we wanted to highlight the great work being done in our offices in Ireland, Spain and France towards diversity in the workplace and making a positive impact in our communities:
Diversity: At CPM we embrace and celebrate Diversity. As an equal opportunity employer, we encourage diversity in the workplace and our office and field teams are a testament of it.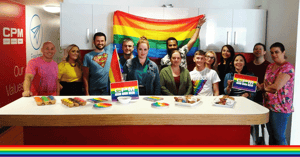 In CPM Ireland, we are proud to be one of the organizations that have signed the Irish Diversity Charter. In 2018 we had a great celebration during Pride week, where we supported and celebrated the accomplishments that the LGBTQ+ society have made around the world over the past few decades.
Our colleagues in CPM Barcelona also decided to mark the occasion and join the celebrations during Pride. CPM Spain is an official sponsor of PRIDE Barcelona and they are the only contact centre currently involved in this initiative.
CPM France also signed the Diversity Charter to confirm their daily commitment to diversity and the fight against discrimination in recruitment and career management activities. Their diversity approach is based on making recruitment, career development and training open to all.
We are also extremely proud to be part of the Omnicom Group, which have achieved for 2nd year in a row a perfect score of 100 percent on the Corporate Equality Index (CEI) survey. CEI is a recognised benchmarking tool for corporate inclusive policies, benefits and practices pertinent to LGBT employees, administered by the Human Rights Campaign Foundation.
Community: At CPM we are committed to help and support the communities where we operate.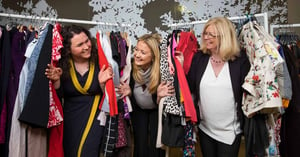 In Ireland, to celebrate International Women's Day, we decided to donate clothes and money to 2 charities that help women in need: Dress for success and Women's Aid. Also, we are extremely proud to have supported our client, Dogs Trust, Ireland's largest dog welfare charity, by participating in 2 volunteering activities. Throughout the year, we plan different fundraising activities. This year already we have made donations to the Oesophageal Cancer Fund and Our Lady's Hospice & Care Services. In addition, every Christmas instead of sending physical Christmas cards we donate the cost of doing that to some of our chosen charities, besides participating in the Giving Tree initiative from the Society of St. Vincent de Paul.
In Spain, CPM supports the Animal Protection Shelter in Barcelona. For their latest initiative, they ran a t-shirt market with all revenue generated going to the shelter. Similarly, our colleagues in Spain are involved with the Seur Foundation for Sick Children, where they participate in a collection of bottle caps to recycle. For each bottle cap donated, Seur donate money to terminally ill children's charities.
In France, CPM supported the French association Adèle de Glaubitz with a donation which contributed to the purchase of a vehicle and the development of a new activity within the company of 20 employees: the cleaning of premises.
CPM is all about people, not just those of us that work here, our suppliers, clients and their customers, but everyone who connects with the business and our activities. If you'd like to be part of a great company, with a big focus on giving back to the community, contact us at info@cpmire.com or look at our current job opportunities.