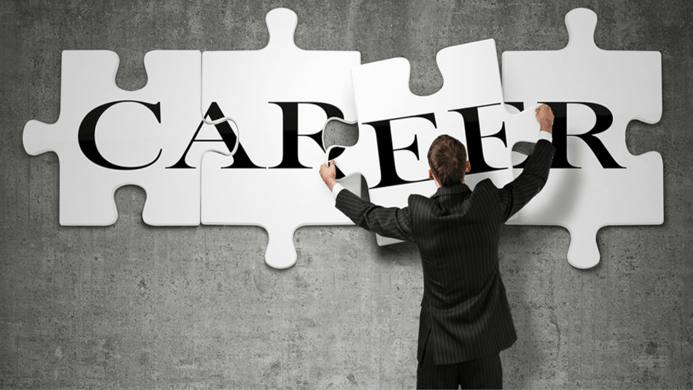 Getting into sales can be a daunting decision, and yet it can represent the best step you will ever take. A career in sales comes with multiple benefits and a world of opportunities. It's well known that sales roles are well remunerated, but there are also many other factors supporting sales as a great career field. Some of them are:
Route into management – The majority of Chief Sales Executives and Sales Managers started their career as Field Sales Representatives, a crucial role to learn all the tricks and tips of the profession
Flexibility – Sales professionals can have more control over their time, they are able to run the day and arrange their calendar in the most productive way to meet their KPIs
Career steppingstone – Many skills developed by sales professionals (like building relationships, teamwork and self-motivation) are very valuable in other professions
Rewarding career – Salespeople not only receive monetary rewards through their bonuses, but they also experience emotional reward after closing every sale
Fun – Last but not least, sales professionals have the opportunity to meet new people on daily basis and help them to resolve the challenges they are facing by offering great products or services
Within the sales arena, there is a wide variety of roles that can adapt to the different skills, personality treats and career path candidates are looking to make. As Ireland's leading field sales company, we have a wide range of sales roles available nationwide. Have a look at the main tasks and skills required in each role:
Field Sales Representatives – This role involves selling products or services to potential customers and it's often referred as sales reps. This job requires to have excellent communication skills, resilience and be self-motivated to achieve sales targets.
Telesales Executive – In this role you will be expected to sell products/services over the phone, so you will need to have good telephone manners, verbally accurate and be customer centric.
Lead Generator – This position plays a vital role in generating new business, by engaging with existing or potential leads while introducing the features and benefits of your service or product. You must be a people's person, talkative and should have the ability to pull up an interesting conversation with anyone.
Inside Sales Specialist – This role requires some experience in sales and a strong understanding of the sales process. The successful candidate should have basic computer skills and work well within a team
Inside Sales Team Leader – Occasionally, this position is office-based and requires individuals to have strong leadership and management skills. The focus of the role is to manage and motivate a group of Inside Sales professionals to meet their targets and monitor their performance
Sales Developer – The aim of this role is to develop business and maximise orders within the sales channel assigned. The ideal candidate will have excellent interpersonal skills, attention to detail, as well as being target driven
Business Development Manager – These professionals are high level salespeople with good amount of experience assisting the company acquiring new businesses. They focus on building long lasting relationship with their clients. They are commercially aware and experts in building brand awareness.

Regional Sales Manager – This role involves the delivery of targets through the coaching and development of individual team members. T

hey manage the performance of a sales team assigned to a particular area, so excellent planning, coaching skills and previous knowledge of managing a sales team are needed for this position.
At CPM we value our people and invest in personal and career development. Helping people be their very best and enjoy the work they do is part of our culture. If you are interested in any of the jobs listed above, click here to apply.