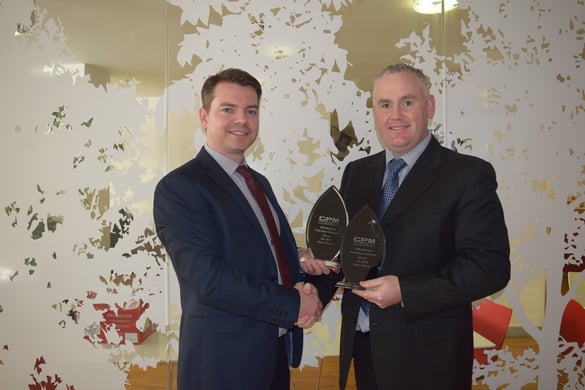 "The only thing to do with good advice is to pass it on. It is never of any use to oneself"
– Oscar Wilde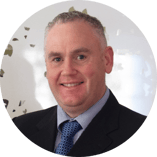 Shane Mulvey, Field Sales Representative at the CPM's eir Residential account, shares his experience as a Sales Rep, as well as some tips for those who are looking to start a career in sales. If you are considering to have a career in sales, we invite you to read this article:
My Journey with CPM by Shane Mulvey
How was your initial experience with CPM?
From the very start during my interview, it was made clear what opportunities were available within CPM, what was expected to be successful and how CPM wants their employees to achieve bonus on a weekly basis. Although the basic salary was a good base, the opportunity to earn uncapped bonus -and the fact that these bonuses were expected- was something that appealed to me.
CPM provided excellent training within first week of induction, and the fact that the company was prepared to pay for all accommodation and food costs for the week provided me with an extremely positive feeling that CPM valued their staff. Considering that door to door sales would be considered a possible high turnover of staff, I was very impressed with the level of investment the company was prepared to pay for new employees.
My first week working on the field further enhanced this feeling that I did in fact join a company with values that cared for their employees. I met a number of my team and learned that many were with the company for as long as 8 years. My immediate impression was - This can't be like other door to door sales jobs!
How is the relationship of a Sales Rep with their customers?
CPM take their role in dealing with eir customers very seriously, to the point were not only are we trained on data protection, but respecting the customer from the moment you step on their premises to handing over the customer to eir as a connected customer is imperative.
This fits with my personal values as I like to treat every customer as if they are my next door neighbour. I go to extreme lengths to point out my phone number to each customer and ensure they keep it safe as I would like to be the first point of contact should they require any assistance during their connection to eir. I receive excellent assistance from my ARSM in looking after those few customers that experience the odd connection problem.
How do you stay positive and motivated throughout the day?
Although I have experienced great success in my sales over the past few months, I still start every week on 0 sales. Like every other field sales rep, I hate being on 0 as we proceed through the day. With that in mind my personal rule is as follows: Concentrate on the process and let the results take care of themselves.
If you live by this principle, it doesn't matter if you knock on 20 doors in a row with no success, you will still be in the right frame of mind, with the right positive attitude and body language and ready to knock on door number 21. Letting the results determine how you feel is great when things go well, but will only hurt when they don't go so well.
Keeping this in mind I approach every door as an opportunity to find another possible customer. I never feel like I have to make the sale there and then, just that I hope to find a customer that is not currently an eir customer or under contract with another provider. Once I find one of these customers, because I am not stressed over the need to "Get a sale" I don't rush the sale or exert a feeling towards the customer that I am desperate to sign them up.
Understanding the customer is vital before you even consider telling them what we have to offer. I find out so much about the customer, before I tell them that I may be able to help them. My customers know exactly the difference between what they are getting as against how much more that we offer that they expect it will be dearer. I find with my approach price is the last thing the customer asks and usually they are amazed it's cheaper.
At CPM we are currently looking for enthusiastic, motivated and target driven sales people who want a career in sales and all the benefits that go with it. Join our team of Field Sales Representatives, working in locations Nationwide on behalf of eir. We offer a fantastic guaranteed basic salary with incredible bonus earning potential! We provide full training and offer on-going support in the field.