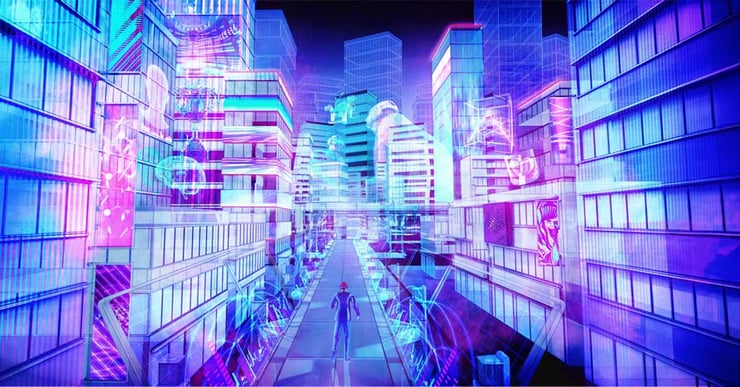 Metaverse: everyone talks about it, few invest in it, but many evaluate its potential as a new touchpoint to increase omnichannel sales.
Metaverse: Some think it's just the buzzword of the moment, but many believe in its potential as a growth driver for retail. The truth is that there is still confusion around the concept of Metaverse, perhaps because it is under development or because it is not entirely clear how to apply it to your business, or because of the uncertainty of NFTs (Non-fungible tokens, certificates "Owned" in digital) and cryptocurrency.

Even on the definition, there is no univocity: for some, it is a virtual, three-dimensional and immersive space, for others, it is the new Internet, or even a set of multiple shared 3D worlds that are interactive and collaborative. There are also those who think it is the next social media and those who consider it as the convergence between online and physical, a digital twin of our everyday life. In fact, its birth and its explanation are due to Neal Stephenson, who coined the term in his novel "Snow crash" (1992) to describe a three-dimensional space governed by specific rules different from real life, within which individuals can move and interact through personalised avatars. For fans of the genre, a bit like the world represented in Spielberg's Ready Player One.

On closer inspection, all definitions (or, rather, interpretations) have in common the purpose of the Metaverse: to allow you to interact with people, exactly as you do in everyday life. This is precisely one of the aspects that makes it interesting for the players of the entire retail chain. However, the road is still long: to enter the Metaverse, brands and retailers must act on many tools, almost all of which are not yet regulated: blockchain, augmented reality, virtual reality, space information technology, cryptocurrency and decentralised finance (DeFi), decentralised commerce (dCommerce) , (NFT), digital identities (avatars) and non-governed organisations or communities (known as DAO - decentralised autonomous organisations).
Towards the meta-hybrid
Until now, the Metaverse has been populated for the most part by gaming - also thanks to the over 4 billion dollars invested by many venture capitalists in entertainment platforms - with Fortnite and Roblox as precursors. However, some big brands - including Burberry, Dolce & Gabbana, Hermes and Gucci - have already started playing the NFT game, thus paving the way for greater retail involvement. Others, on the other hand, have created special projects: Nike, for example, has launched "cryptokick" which allows, through a cryptocurrency, to associate a digital asset to each shoe. In this way, it is possible to trace the life of each sneaker: from production, including the various steps in the factory, to retail. They also bought a fashion platform that is dedicated to the design and creation of digital sneakers (RTFKT Studios) to be able to offer its products in the Metaverse. Etsy, on the other hand, inaugurated its virtual experience by opening The Etsy House, the hyper-realistic and 3D virtual house with walls decorated exclusively with objects sold by the brand (all available for purchase). Users can browse the house by clicking for more information and more photos, but also see each item from every angle, thanks to a sophisticated 3D modelling tool.

We must then consider the advent of D2A (direct to avatar) commerce which, according to experts, will unlock countless opportunities for brands in the Metaverse and contribute to the expected $ 400 billion in revenue that will fuel virtual worlds by 2025. A figure that does not appear so unattainable if you think about the success of the first MVFW (Metaverse Fashion Week) which involved about 50 brands who walked with avatars on the Decentraland platform; to the results obtained by RTFKT Studios which sold 600 pairs of digital sneakers made with the artist FEWOCiOUS in just 6 minutes from the launch, with over 3.1 million dollars in receipts and, finally, to the resounding gain for a virtual Gucci bag sold all over the world. Roblox internal for $ 4,115, nearly $ 800 more than its physical version.

But things are changing fast, according to McKinsey, in 2022, 120 billion dollars have already been invested in the Metaverse, more than double the 57 billion invested in the whole of 2021. Furthermore, according to McKinsey, by 2030, the impact global economy of the Metaverse could reach 5 trillion dollars affecting numerous sectors: e-commerce, gaming, education, retail and banking, to name a few.

In summary, Metaverse has on its side the passion of people for entertainment and theoretically unlimited space for action. In the Metaverse, they can coexist and interact with each other, in augmented reality mode, virtual shops, e-commerce platforms, entertainment services, information sites and much more. It is therefore easy to understand how this new frontier not only offers the possibility of revolutionising the dynamics with which products and services are promoted and with which they are purchased but also to innovate in a radical way and the methods of customer loyalty. With these premises, when it is at full capacity, the Metaverse will forcefully enter the shopping journey, improving the shopping experience and accelerating the conversion process.

It is the advent of a new retail, the meta-hybrid. In the Metaverse, in fact, time is irrelevant, and places are always accessible at any time, from anywhere, with a consistent experience between physical, digital and virtual, without having to leave home.
But be careful, many experts warn of a significant risk: that of disappearing from reality. Almost no one will live their life in the Metaverse, retailers and brands will have to consider it just one more channel to increase omnichannel sales and not the only touchpoint.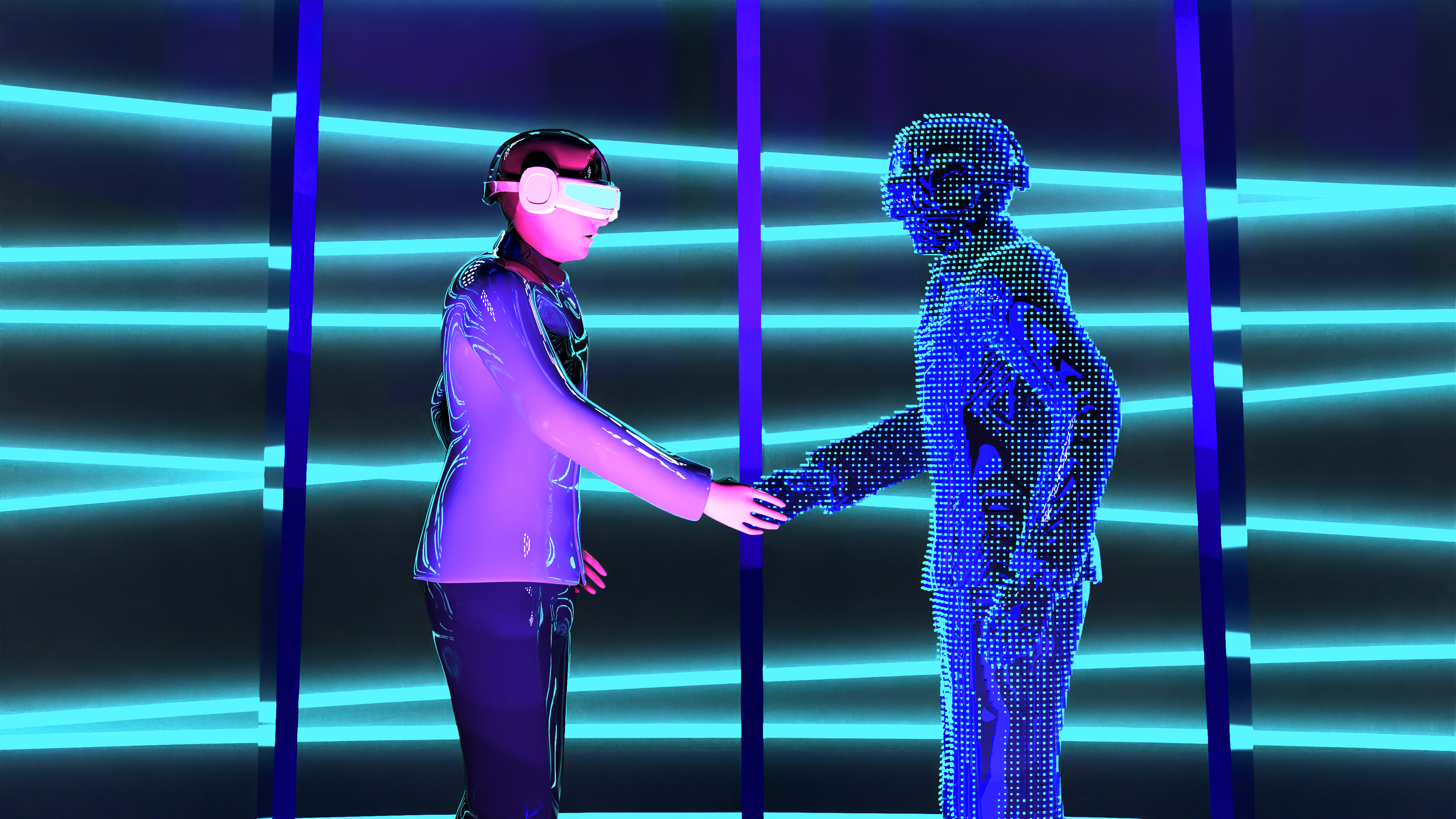 Shopping centres of the Metaverse
With the confirmation of Decentraland as a place for retail stores (at the end of December 2021 the registered users on this platform were more than 800,000 and the monthly active ones were just under 500,000) a more specific space for shopping centres is already being considered. Republic Realm, an NFT investment team that acquires and develops digital real estate, bought virtual real estate in Decentraland to create Metajuku, a Tokyo Harajuku-inspired shopping mall. RFOX VALT, based in Southeast Asia, is instead an immersive shopping experience similar to a mall that combines games, e-commerce, entertainment, AR, VR and NFT. The platform includes 120 stores, with all the assets we are used to in the real world (such as billboards).


Metaverse, what's missing?
In the opinion of many experts, with the advent of what many call the "meta-economy", opportunities for brands and resellers will grow. Undoubtedly, access to this new technology brings with it doubts and perplexities and a concrete difficulty in evaluating the achievable ROI. While on the one hand, "digital" sales could record a dramatic increase, on the other hand, the impact on the profitability of physical stores could be dramatic. Finding the "sweet spot" between physical, virtual and digital is, therefore, the challenge that the Metaverse brings with it. Uniting the different channels will be crucial and it will only be possible to do so through technology, but not only that. The effectiveness of sales strategies in the Metaverse will also be determined by the ability to transfer the know-how acquired from in-store sales and e-commerce to this space. First, a way will have to be found to apply the skills and knowledge of the in-store sales force to the avatars in charge of engaging Metaverse consumers. Then tools such as audits and mystery shopping will have to be rethought, which will not disappear but will have to be transformed in ways that have not yet been fully developed. Finally, it will also be necessary to rethink all those monitoring and analysis tools that can help evaluate sales trends, identifying any points for improvement. A practical example? Also in the Metaverse, the products must be described, accompanied by photos and prices,

Only as 3D, VR, AR and AI technologies become more affordable and accessible, will the line between virtual and physical experiences be narrowed and sales will be concretely integrated and omnichannel.
Are you curious about hybrid retail? Do you want to know more about Retail Innovation? Contact us to find out how we can help your business in this forever-evolving landscape.



Read also: How to find the balance between in-store sales, e-commerce and m-commerce