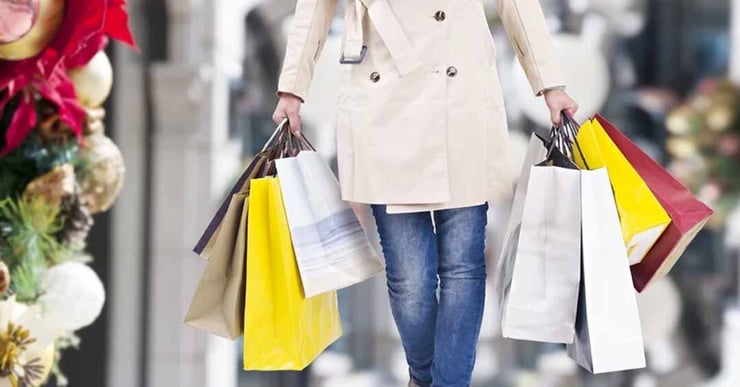 Welcome to the first day of the golden Quarter!
We've said goodbye to the sizzling weather that was our summer and now as the evenings draw early and the fires get lit we can start to feel that last quarter of the year creep in!
While most people think it's too early to start thinking about Christmas, if you work in Retail or like us in CPM, you will already be in full swing implementing Christmas planograms for the Golden quarter!
For a lot of FMCG brands the Golden quarter is worth up to 40% of their annual volume with Irish consumers planning to spend on average €2,500 and so it is crucial that they deliver a best in class execution.
That's where CPM come in to play! We have been providing Sales and Merchandising services to the Irish Retail/FMCG industry since 1986 and have over this time built expertise in the industry and a reputation and ability to influence at store level which see's us winning the war for best share of space and delivery of high impact, eye catching displays Christmas after Christmas!

Some of our recent results:
We will make more than 133,000 visits

to retail stores this year

We will make more than €50 Million in Sales for our clients this year

2 out of 3 FMCG brands we represent achieved number 1 in their category; the other brand achieved its strongest performance in 10 years.
Calling into grocery, convenience and discounters, the team are ready to switch on when and where you need them, with as little as 48 hours' notice. They are made up of 120+ retail experts, who will call in to over 11,000 stores per month this quarter – giving them an unrivaled view of the store. We use this insight, along with our store relationships to drive results for our clients.

The team can deliver across a number of services including:
Merchandising
Driving promotional compliance
Influencing in store
Increasing shelf capacity
Siting POS
Pre-selling promotional activity
Printing and fixing SEL's
Auditing
Activating lapsed distribution
Ordering new stock
We still have some availability for Christmas activity, so don't worry it's not too late! We would love to talk to you about your brand plans, and see how we could help.
Get in touch today – call 01 7080300 or email info@cpmire.com