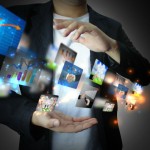 In an era where digital trends set the pace, the retail industry should not be tied only to the traditional methods to promote their products. In this sense, digital marketing has taken a leap and offers new alternatives for promoting products on retail. The Digital world allows you to connect and build a one on one relation with consumers, enabling marketers to weave a network with them. However, improper handling of these tools can also lead to a negative impact on the industry.
Using social media channels like Facebook, Twitter, Pinterest or Google plus not only helps you to build your brand; it also can drive more traffic to the company website, create engagement and awareness of your brand, among other benefits. Digital marketing helps in communicating with our customers in an effective way, by generating content that speaks in multiple senses.
According to the objectives of the marketing strategy of your company, you can choose among the wide range of platforms that social media has to offer nowadays and create unique experiences which engage audiences and create powerful connections.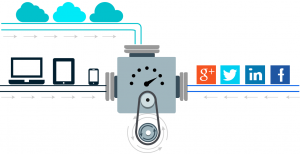 These medias continues to grow every day, increasing its strength and scope, attracting more followers who are involving and spending more time in these spaces. In this scenery, marketers keep pace with change and ensure their marketing strategies mirrors are focusing the tools where customers are spending their time. This is just an example of the changes that have been made and what the future of digital marketing has to offer.
One of the lessons that these tools have left us in recent years is that the only constant is change. That is why to keep up with the growing technology and ever evolving era we need to maintain an orientation towards being willing to try new things, learn, experiment and embrace change; all of these capabilities will add up a huge advantage in digital marketing.
Technology alone is not sufficient to drive the digital revolution that many of us want. There is an extreme need of setting up organizational and process changes. We live in an age of digitization, where consumers browse before actually buying the product.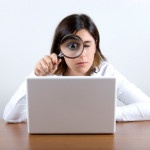 Let me quote a fact here, there is an extremely critical factor for us to work in the retail industry. To the first moment of truth (related to how we showcase our product and how it appeals to the customer) and the second moment of truth (when you buy and consume the product) precedes the new emerging third moment of truth. This step is related to the search that consumers do about products and then, according to the review, opt for buying a particular brand.
The approach that marketers should take towards digital marketing in retail is a chapter that remains in permanent construction and is being constantly enriched by previous experiences. Everything indicates that the path will be focused on delivering new content and opening the door for more connective advertising.