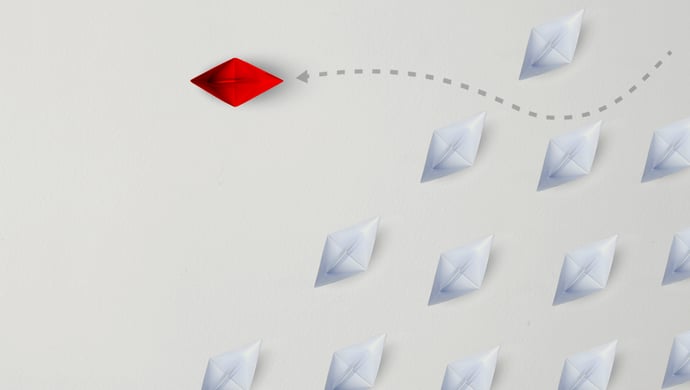 The Covid-19 has presented many challenges to retailers and companies, transforming the economy and how businesses operate in many ways. In these uncertain times, innovation is the only response to bring new ways to engage and interact with consumers. Immersive new technologies, social selling, advocacy programmes and others are being used across different sectors to revitalise sales.
At CPM we have gathered some innovation examples from across the globe on how companies from different sectors are embracing innovation to drive sales:
Online advisors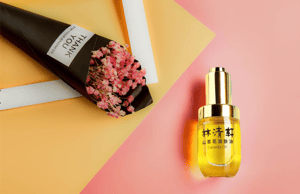 Lin Qingxuan, an innovative cosmetics company that adopts traditional Chinese medicine practices, had to close 40% of its stores due to the Covid crisis. In order to bounce back in this scenario, the company was able to transform its business model and turned more than 100 of their beauty advisors into online influencers, who leveraged digital tools such as WeChat to engage with customers virtually. The company also paired with DingTalk to send coupons while their advisors were live streaming on Taobao (Chinese online shopping website) to engage with their customers. Customers were then fully connected with shopping advisors at the comfort of their homes. As a result, their sales grew by a whopping 200% vs previous year.
Social selling
Another company that was affected by the crisis was Cosmo Lady, the largest underwear and lingerie company in China. Cosmo Lady took the strategic decision to place a bigger focus on selling though social media and started a programme to increase its sales through WeChat, enlisting employees to promote to their social circles. They engaged all their staff by deploying a sales ranking programme for every single employee (including both the chairman and CEO).
Virtual show-rooming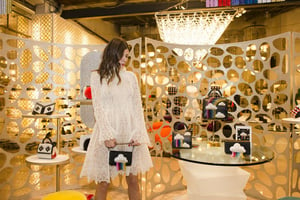 Les Petits Joueurs, an Italian producer of luxury bags and shoes, is launching a full virtual showroom with Augmented Reality (AR) options to try on every product. Buyers and press will be able to log in with a password and see the whole LPJ universe, with models in the showroom trying on their shoes and bags while a brand ambassador will talk about the accessories. It will feel like you are there in real life. In just the last few days, they have observed more on-line as a result of this innovation.
Anticipation
In the early stages of the outbreak, Master Kong, an instant noodle and beverage producer, was able to title its focus away from traditional offline retail channels to omnichannel, eCommerce and smaller stores. By tracking retail re-opening plans, it adapted its supply chain and recovered by more than 50% just a few weeks after the outbreak. Master Kong was also able to supply 60% of the stores that reopened during this period—three times as many as some competitors.
Participation marketing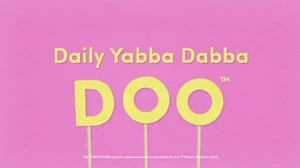 Pebbles, a leading cereal brand, launched on April 15th a creative initiative which will feature a "Daily Yabba Dabba Doo" video series for families for 30 days. The brand will pay artist, dancers, chefs, crafters, magicians, and others $1,500, which is approximately the monthly US median housing cost. The effort is meant to support creative professionals who are home due to the pandemic and gives Pebbles fresh content to engage with kids.
Consultation services
JD Health, an ecommerce platform for pharmaceutical products, launched free online medical consultation services and ensured in-time medical supply in an effort to avoid cross-infections. It also invited top medical experts in China to give free live-streams to ease people's anxieties about the epidemic. The company is now conducting about 2 million online consultations per month, up tenfold since the outbreak.
Travel without travelling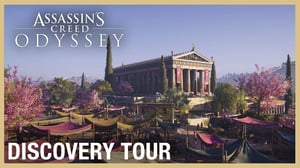 French games brand Ubisoft released a free in-game update for popular game Assassin's Creed, allowing owners of the Origins game version to access Discovery Tour mode. In this mode, players can travel around the game's world (which is set in ancient Egypt), and visit locations such as Alexandria, Memphis, and Giza. The mode also features guided tours, allowing players to learn about the Great Pyramids, daily life in ancient Egypt, and the reign of Cleopatra.
***
At CPM innovation is at the core of everything we do. If you'd like to find out how we can leverage innovation for your brand during this uncertain times, please contact us through info@cpmire.com
Sources
https://www.alibabacloud.com/blog/how-did-alibaba-help-retailer-lin-qingxuan-cope-with-the-coronavirus-outbreak_595950
https://hbr.org/2020/03/how-chinese-companies-have-responded-to-coronavirus
https://www.boomtime.com/what-can-we-learn-from-china/
https://divante.com/blog/what-ecommerce-managers-and-directors-should-know-in-the-time-of-coronavirus/
https://footwearnews.com/2020/focus/designers/italy-lockdown-shoe-designers-fightring-covid-19-business-disruptions-1202944781/
https://adage.com/article/cmo-strategy/regularly-updated-list-tracking-marketers-response-coronavirus/2244251
https://www.bakingbusiness.com/articles/50784-pebbles-cereal-unveils-creative-video-series-for-families
https://jdcorporateblog.com/jd-health-offers-innovative-services-during-coronavirus-outbreak/
https://skift.com/2020/03/17/after-the-virus-10-consumer-trends-for-a-post-coronavirus-world/