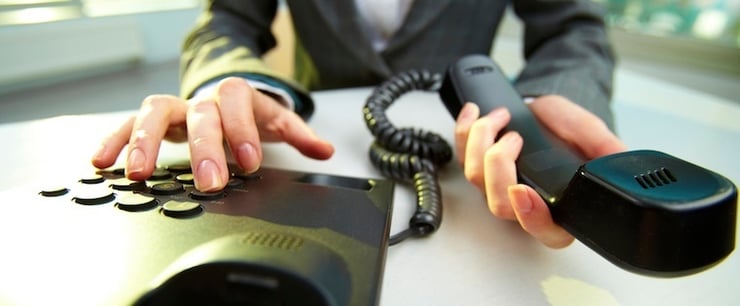 "Pressure is something you feel when you don't know what the hell you're doing."
Peyton Manning
While preparing for your next sales call, a lot of thoughts can pop in your mind and sabotage your sales performance by adding pressure and stress. It seems incredible how such an innocuous creation from your mind can actually have a negative impact on how fast you achieve your sales targets.
All these thoughts come from the expectations that you have already set in your mind about the call that –for the record- hasn't even happened yet!
At CPM, Ireland's Leading Field Sales and Marketing Company, we gathered some tips to help you manage the pressure in the lead up to making that next sales call without any distraction getting in the way.
First of all, you need to have a look at the way you are approaching your sales calls. Believe it or not, starting your conversation with a presentation of your product or yourself can instantly add pressure to you and your lead. People usually react in a defensive manner when they receive a call at their door with a strong focus on sales. For that reason, it's advisable to start a natural conversation instead of having a strong "sales pitch".
How can you achieve this? Our first recommendation is to get rid of your sales script and any fabricated sales language and let the conversation develop at a natural pace. Get as much information as you can about your lead and use it in your conversation. Find out what are his/her needs and problems and engaging with them through a genuine interest.
Discover in what way your product or service could help your prospect, instead of assuming that they should purchase it. When you identify that common interest, you will be able to move on in your sales process. If you introduce your product at the right time, your chances to succeed are higher, and that point is when you find out that your lead fits your offer.
For that matter, it's advisable to use open-ended questions. Broad questions will help you to understand what is happening in your customers' world and will enable you to connect better with them. The more you focus on your potential customer requirements, the more chances you will have to build a connection and, more important, trust.
At the end of the process, when you are evaluating the quality of your call, focus more on studying the amount of calls you are making and the quality of the techniques you are applying.
Remember that if you lose one sale it doesn't mean that you lose the battle. Analyse the process of the call and get as much information as you can to succeed with your next customer.
Sources:
http://www.unlockthegame.com/sales-cold-calling/how-to-remove-sales-pressure-from-selling/
http://www.idimensions.net/archive/newsletter-2011-06.html
http://www.rainsalestraining.com/blog/21-powerful-open-ended-sales-questions/