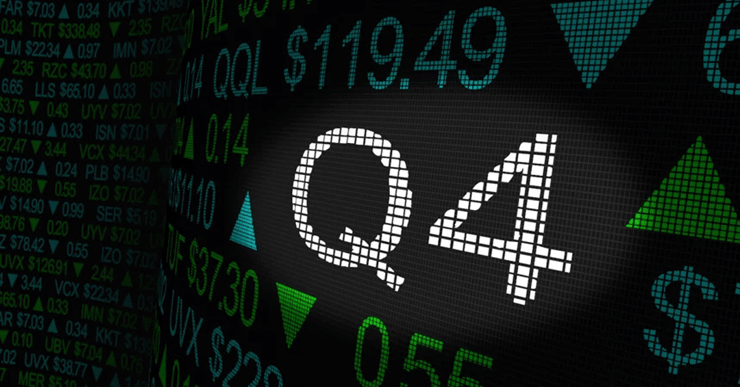 With only one week left for the last quarter of the year, organizations and sales professionals across all sectors are preparing to nail their targets and have a strong close in 2019.
Q4 is a busy period for businesses and it comes with a lot of pressure to achieve the sales targets agreed -not only for the quarter but also for the year. However, salespeople cannot let this sabotage their can-do attitude and determination, as Nelson Mandela once said, "It always seems impossible until it's done".
Top salespeople have the ability to hit their targets no matter what the numbers look like, and this time of the year is no different to them as they tend to smash their targets just in time to celebrate a successful New Year. In this blog post, we share some tips that will help you slide and dice your numbers like a ninja!
Take stock of your current position
The first step to set up for success is to have a closer look at your sales figures and funnel - this will allow you to have a better understanding of your performance over Q1, Q2 and Q3. Having a clear view on what went well and what didn't, will guide you on how best to approach potential customers during Q4. Moreover, it will give you insights on how to prioritize your prospects based on the opportunities already closed.
Set a plan
After reviewing your performance for the previous quarters, you should be able to define a plan for success. As we head towards the Brexit deadline of October 31st, preparation is key to minimise the impact that this measure will bring to Irish businesses.
Having a plan in place for Q4 will guarantee that you use your time wisely and as effectively as possible. Calculate the number of sales calls, meeting, demo days you need to cover on a weekly basis in order to reach your target. Another recommendation is to plan to achieve a percentage beyond your target to avoid any unforeseen events.
Focus on your "Hot Sales Opportunities"
As the year-end gets closer, it is wise to concentrate your efforts on the opportunities that can be closed within the time frame left. Instead of investing time in those big opportunities that you haven't been able to close for months, focus on closing what's within reach. A good practice to define the leads on which you should be focusing, is to grade each opportunity of your pipeline from 1 to 4 (4 being the most likely to close by the end of the period) and then focus your efforts on the prospects rated with 3 and 4.
Find new leads on your network
If you are looking for new customers, you should have a look at your existing network first. There are various sales strategies to get new customers, but none of them is as effective and productive as referral selling. This technique helps to acquire new clients based on one of your most important assets: your current and past customers. Create a notable offer for your existing customers with an added incentive when they bring a friend along. Creating a refer a friend offer will give you a great opportunity to establish a new customer relationship.
Examine your numbers on a weekly basis
Having a weekly view of your numbers will provide you with some interesting analytics, such as: which days your prospects are more likely to schedule meetings and calls? What days and times are better to sell? On which weeks the best deals tend to land? It will also guarantee that you tackle any problems in a timely manner and adjust the targets for the week ahead if necessary.
At CPM we are proud to work with Ireland's top salespeople so if you are ready for your next career challenge, why don't get in contact with us? Contact our recruitment team (recrutiment@cpmire.com) if you'd like to know more about our current job opportunities.