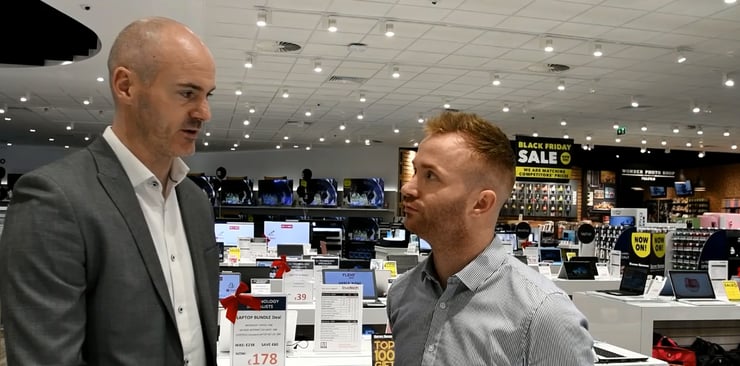 Black Friday has become one of the biggest shopping days of the year, with retailers offering massive discounts in the run-up to November 24th. Ger Lynch, Field Team Manager for Microsoft, had the opportunity to talk with Stephen Carpenter, Store manager of Harvey Norman Tallaght, about what does Black Friday means to HN and how CPM supports them during this peak selling period.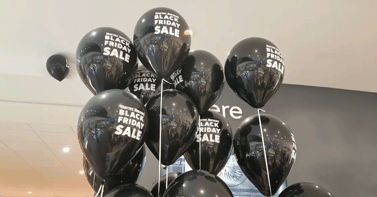 What does Black Friday mean to you and Harvey Norman?
Personally, it's one of the biggest shopping days of the year and for Harvey Norman it's our biggest campaign of the year. So, we put a lot of effort into this period to get ready and get our POS right.
With regards to peak selling days how would this day rank when it comes to best sales days of the year?
I think for every retailer, but especially for Harvey Norman, Black Friday is always a big day. In Harvey Norman the Black Friday sales will be running from November 16th until November 29th, so it's a long period this year.
How does CPM support you during these peak selling periods?
The CPM staff is very helpful. During peak selling periods, we have product demonstrators to help over the weekends and we also have the support of the trainer, who delivers training to all HN staff members about the products they represent and their key selling points. The team will come whenever they are needed and when they're scheduled to visit the store.
What value does that add to your business?
Massive value. It's like we have another staff member in the store. Also the support with the training element is great because it supports my staff to sell more products.
To find out how CPM can help you drive your sales in-store, contact us today at 01 7080 300 or email us at info@cpmire.com