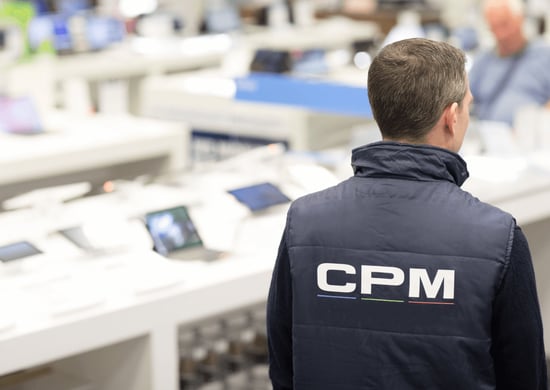 Without a doubt one of the sectors that is experiencing one of the highest rates of growth is the technology industry. Tech brands are disrupting the life of consumers and how businesses operate. New technologies and gadgets are being released at an increasingly rapid pace and what was considered a breakthrough technology a year ago, it's already on the brink of becoming mainstream.
According to the The Digital Society Index 2019, Irish consumers are reasonably comfortable with the pace of technological change. However, 44% of consumers said that the pace of technological change is too fast. In order to close this gap, having accurate information that eases the customer journey is essential.
Today's tech-savvy shopper expects to have available -both online and in retail stores- all the information needed to make an educated shopping decision, including product details, reviews as well as competitor pricing. But tech-brands should not stop there and go one step further. Besides knowing the specs of a product, there is a need for consumers to understand how these products will bring a real benefit into their lives and contribute to their busy schedule.
While people in Ireland are fast increasing their use of some digital goods and services, including streaming TV and apps for transport, banking or managing their money, Irish consumers are currently less likely to shop online than their global counterparts (The Digital Society Index 2019). On this landscape, Tech companies must look for genuine ways to connect with their consumers in store and drive engagement in the retail space and what better way to do so than by creating true personalisation in the customer experience.
Personalising the customer experience can make it or brake it for tech brands. Consumers want to be part of a unique experience in store and most importantly the experience must be relevant to who they are and what they want. Even though there have been numerous attempts to achieve the personalisation element through technologies, such as interactive virtual displays, the true is that consumers still want the human touch.
According to a survey by PwC Consumer Intelligence Series, 15,000 global consumers corroborated that the human touch still matters. In fact, 75% percent of survey respondents report that they want more human interaction in the future, not less. Further, nearly 3/4 of shoppers say customer experience is more important than price and product quality when it comes to purchasing decisions; 65% of global consumers say a positive experience with a brand is more influential than advertising, even advertising they consider "great".
Ireland is also following this global trend with 81% of consumers saying that sales assistants with deep product knowledge was important to them (Irish Total Retail Survey 2017). An assistant's knowledge of and familiarity with a store's products, systems and technology can significantly enhance the shopping experience. Especially, consumers looking for bigger ticket items prefer the in-store experience, where they can see and try the product.
How can CPM help you to engage with your customer in-store?
CPM's Active Selling programmes deliver a real conversation between our clients' brands and their customers. Active selling is the most interactive marketing tool available. CPM provides our clients with the ability to communicate with all 5 senses of their customers simultaneously when they are most ready and able to make a purchase. Our dedicated teams educate through lively, enthusiastic demonstrations, illustrate with a range of mechanics to engage shoppers, removing barriers to purchase and increasing sales and brand loyalty.
With decades of experience, we build engaging retail activation campaigns through sampling, demonstration, education and entertainment programmes. We encourage and influence customers to try our clients' products ahead of their competitors.
CPM's Retail Activation services include:
Trial and purchase strategies
Product demonstrations
Product sampling
In-store demonstrations
In-store events
Experiential expos
Out of store events
At-shelf high-advice sales experts
Cross promotional activities with multiple clients
If you'd like to know more about how we can grow your brand in retail, contact us at info@cpmire.com or call us at 01 7080 300
References:
https://irishtechnews.ie/ireland-ranks-11th-of-24-countries-worldwide-for-confidence-in-digital-life/
https://www.forbes.com/sites/jiawertz/2019/03/23/personalization-is-boosting-retail-sales-here-are-3-ways-to-do-it-right/#7bccb14a69ca
https://www.strategy-business.com/article/Todays-Retail-Needs-Both-Tech-and-the-Human-Touch?gko=bb830