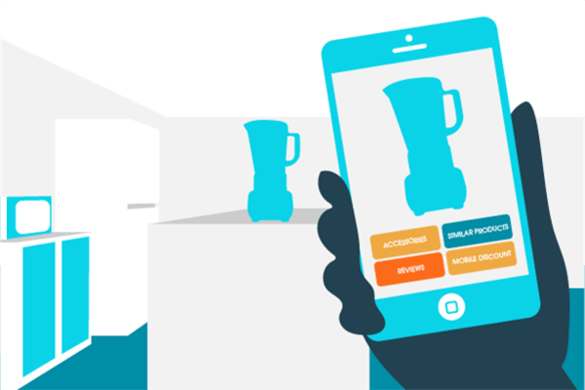 There is a general misconception about how online and in-store shopping are separate worlds, or even in competition with one another. However, success has been witnessed where both channels nurture from each other, as the shopping behaviour on these 2 channels goes hand in hand.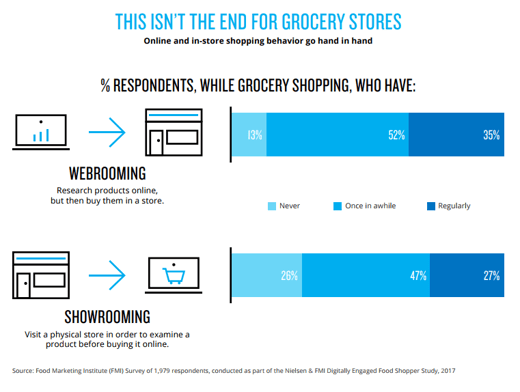 In recent years, the changes in how online and offline shopping integrates has affected consumer behaviour and decision making. The decline in high street spending and the increase in online shopping has brought the concept of Showrooming to life in retail, a term that was once only confined to the likes of the automotive and fashion industries.
Showrooms, which work as a retail space for brands to display selected products, have become far more visual and interactive over recent years. Bricks-and-mortar stores are not only becoming more and more creative with merchandising, but also are adopting innovative ways to offer retail theatre. This has turned the physical store into a showroom, where customers can touch, feel and try products, before going online to look for the best price and purchase at their convenience.
Retailers and brands alike should consider ways of leveraging both channels to drive sales. At CPM, we have a proven track record of delivering sales results through Active selling leaning towards the showroom concept. We demonstrate the product in a store within store environment, set up to give the potential customer a true to life experience of the brand before they buy. As 71% of consumers like to try before they buy, CPM provides this exclusive service to offer our clients the ability to communicate with all 5 senses of their customers simultaneously when they are most ready and able to make a purchase.
Our creativity, superior coverage and deep and extensive category experience mean CPM's ability to launch and manage retail activation campaigns is second to none.
Our clients benefit from our powerful talent pool, established retailer relationships and cutting edge reporting. They also profit from our proven digital capabilities and ability to bring offline and online together to drive sales rather than working in silos. Our singular purpose is to help our clients win customers and sell products whether that be in store or online.
With decades of experience, we build engaging retail activation campaigns through sampling, demonstration, education and entertainment programmes as well as providing an improved online experience for customers to nurture sales no matter which channel is chosen by the customer.
Read more about our work experience with Microsoft.
Contact us today and find out more about how we can help you to drive sales through Active Selling.
References:
http://www.nielsen.com/us/en/insights/news/2018/on-the-path-to-purchase-showrooming-is-a-new-way-to-shop.html
https://www.retailgazette.co.uk/blog/2015/04/how-does-showrooming-fit-into-the-retail-landscape-today/