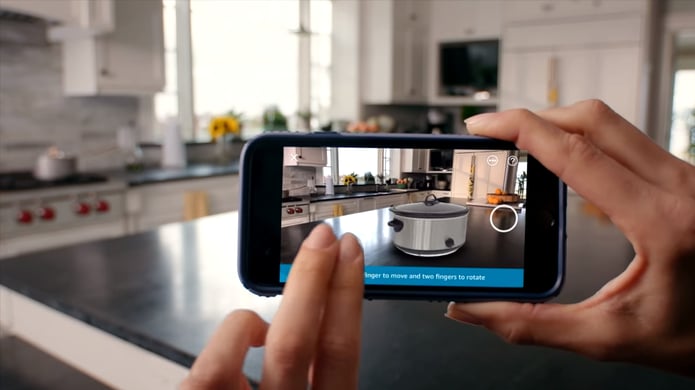 Technology is set to change how we shop, as retailers look for new ways to engage with their customers in a more meaningful way. More and more retailers are looking to introduce that change with Augmented Reality (AR).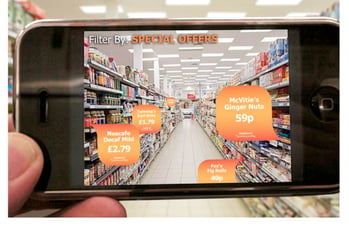 Augmented reality, which is the integration of digital information with the user's environment in real time through a smartphone or tablet's camera, has the potential to reshape the retail environment. Unlike virtual reality, which creates an complete artificial environment, AR uses the existing atmosphere and overlays new information on top of it, augmenting the real world with images, text, video, graphics, etc.
Not only can AR let customers see digital representations of products before making a purchase, but it also can remove products from store shelves, highlight certain merchandise and provide more information about it.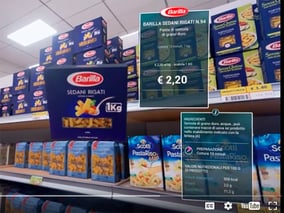 Among the many benefits of this technology is the fact that AR can have a great impact in closing the gap between online and offline worlds in the retail industry, while benefiting both customers and retailers. Moreover, though the use of AR brands have the opportunity to interact in a different way with their consumers by immersing them in a new environment.
A great example of the usage of AR in retail is Amazon, who rolled out in early November a new augmented reality feature to its iOS app called Sumerian. Through this new feature, customers are able to select AR View from the app's camera and view certain products in their homes virtually, and from different angles and distances to encourage them in their purchase decision.
In the case of furniture or electronics, this feature seems to be particularly helpful when considering a new purchase. Shoppers are given the chance to customize colours on virtual products within the app to match their home decoration to find just the right combination. Have a look at how Sumerian works in real life:
As shoppers already enjoy the use of AR in stores, there is a great opportunity for more retailers and brands to explore all the different ways new technology can improve customer satisfaction and drive customer engagement.
If you are looking for more innovative ways to drive your sales in retail, contact CPM at info@cpmire.com
References
http://uk.businessinsider.com/amazon-adds-ar-feature-to-its-app-2017-11
https://techcrunch.com/2017/11/01/amazon-adds-an-ar-shopping-feature-to-its-ios-app/
https://www.geekwire.com/2017/amazon-launches-augmented-reality-iphone-feature-see-virtual-products-real-world-buying/
https://www.clickz.com/how-is-ar-revolutionizing-the-in-store-experience-for-retailers/112696/