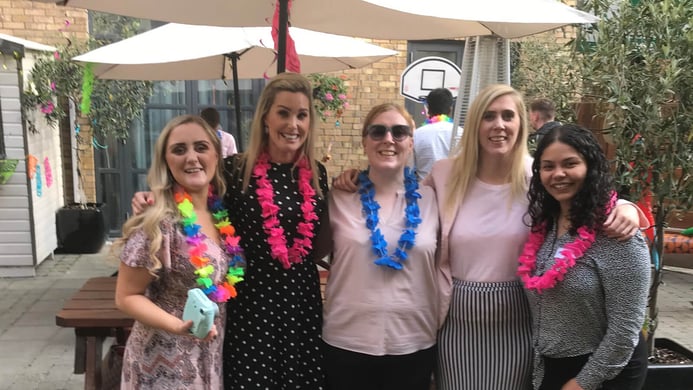 At CPM we are all about our PEOPLE, recognising their achievements and motivating them to grow their careers. So last week we were thrilled to host our Half-Year Company Get Together, at the Hilton Charlemont.
Our highly talented teams from different departments and accounts got together for a half day session to celebrate the great achievements obtained during the first half of the year while preparing for the next months to come.
It was a fantastic session with insightful activities, followed by BBQ and drinks, where the great work being done across all the areas of the business was recognised and celebrated.
At CPM our people are our finest assets and we have a strong belief and culture to grow our own and recognise our talent. We love to see our employees progress in their career with CPM and so our aim is to promote from within. Throughout the year we organise different events that allow us to take a breather from our busy agendas to reward the amazing results achieved by our teams and promote best practices.
We believe that company events are more than just a fun time for employees to gather, but they represent a very effective way to improve communication among team members, boost employee morale, promote creativity and recognised our talent, which help us to create better, more focused teams.
If you would like to work for company that acknowledges their employees and promotes an inclusive work environment, why not applying for a role in CPM, Ireland's Leading Field Sales Specialists. Check out our latest job opportunities here: https://cpmire.com/our-people/careers/ or contact our recruitment team at recruitment@cpmire.com