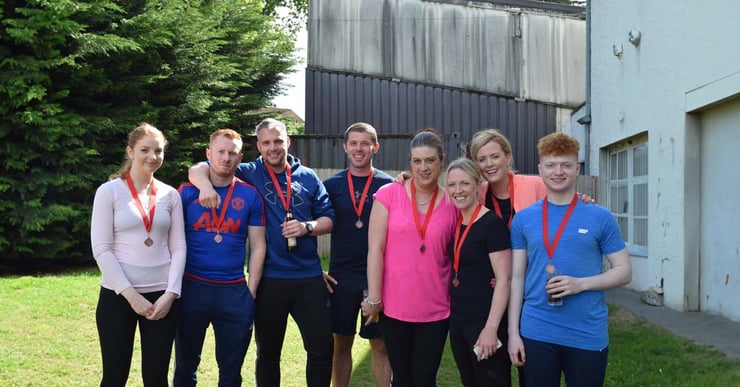 "It takes Teamwork to make a dream work" – John Maxwell
We are delighted to share with all of you that yesterday afternoon we held our annual CPM Team Building Day. In this opportunity we decided to run a sports day and not even the rain could stops us from having a great day out!
At CPM we are a strong believer that good teamwork creates synergy, where the combined effect of the team is greater than the sum of individual efforts. As Ireland's Leading Field Sales Company we understand that having a strong, cohesive team is paramount to our success and to drive sales on behalf of our clients.
Team building events have been used over the years to improve communication, build trust and as an opportunity for all team members to get to know each other. Team bonding activities usually work best outside the office environment and they significantly contribute towards employee motivation and bringing people together.
Through a series of planned activities that are both fun and motivational, teams build key skills at the workplace like communication, planning, problem-solving and conflict resolution. Also teams have the opportunity to foster genuine connections and encourage deeper discussions & processing. From our experience, there is nothing better to increase employee morale than to have a roadtrip and spend some time doing fun & motivational activities that help people connect in a different setting.
Have a look at some of the photos of our Team Building Day:
If you would like to be part of our great Award Winning Teams, check out our latest job opportunities here: https://apply.workable.com/cpm-ireland/