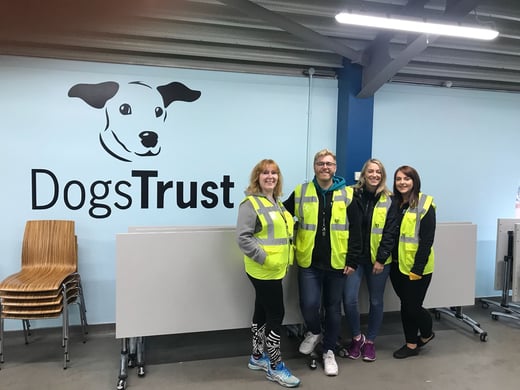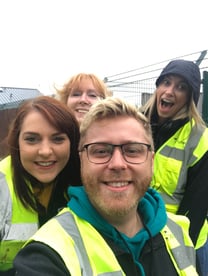 Today our CPM volunteers had a great morning supporting the great work that Dogs Trust Ireland do! Our volunteers rolled up their sleeves and helped to clear out a play area for the dogs that had become overgrown. After completing the task they were able to spend some puppy time!
Volunteers are an integral part of the Dogs Trust team, which contribute in many aspects of their vital and lifesaving work. We say a big THANK YOU to our amazing volunteers for dedicating their day to make an invaluable contribution.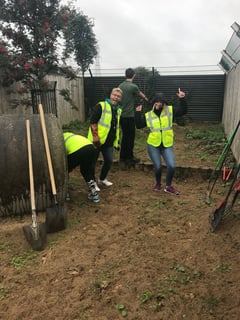 Dogs Trust is not only one of our amazing clients, but is also Ireland's largest dog welfare charity. They came to Ireland in 2005 and since then they have been working tirelessly to bring about the day when all dogs can enjoy a happy life, free from the threat of unnecessary destruction. Only in 2017 they we able to rehome 2,746 dogs and since 2006 they have neutered 104,967 dogs.
At CPM we are delighted to work with such a noble charity and we are always looking for the right people who can add up to their cause. At the moment we are recruiting Residential Fundraising Ambassadors, which involves raising funds for Dogs Trust.
We provide our employees a generous basic salary, exceptional commission structure and full product, and intensive training in both CPM & Dogs Trust. We are seeking sensitive, charitable, fun-loving and enthusiastic individuals with a flair for meeting and greeting new people to join our Dogs Trust Ambassador teams in various locations Nationwide! And the best part of all is that previous sales experience is not essential! We will provide you with all the tools to succeed at your work!
If you'd like to support the great labour that Dogs Trust do, why not becoming a Fundraising Ambassador on their behalf? Contact our recruitment team (recruitment@cpmire.com - 1800 27 47 37).