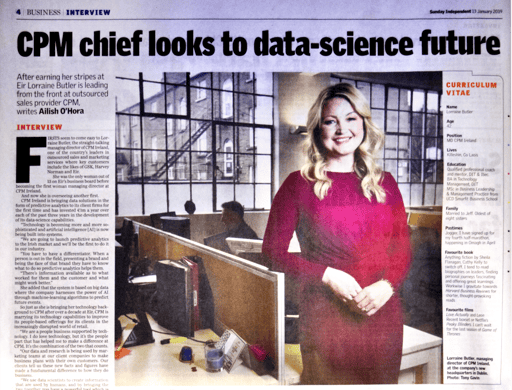 CPM Ireland's Managing Director, Lorraine Butler, featured in a very insightful interview with the Sunday Independent, on January 13th. In this article Lorraine shared the latest investments CPM Ireland has made to bring data solutions in the form of predictive analytics to our clients. With this, CPM Ireland becomes a pioneer in predictive analytics not only in the Irish market but also in the Outsource Sales industry.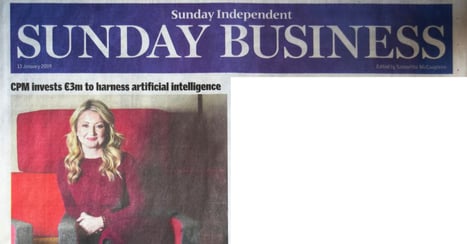 Lorraine's strong background in technology and passion to grow our clients' brands have seen CPM combined its technology capabilities to improve its people-based offerings for its clients in the increasingly disrupted world of retail.
CPM's systems are based on big data, harnessing the power of AI through machine-learning algorithms to predict future events. This technology gives a powerful advantage to our field teams who are able to present to retailers what have worked for them and their customers, as well as what might work better.
To read the full interview, click here.
Would you like to know how CPM can grow your sales with our cut edge technology? Then contact us today at info@cpmire.com or call at (0) 1 7080 318. We'd love to hear from you!