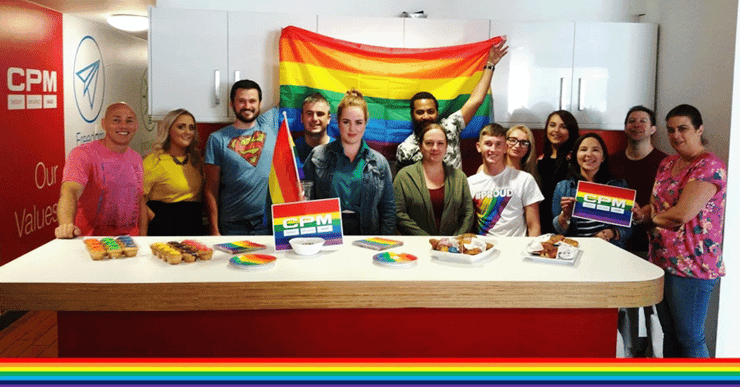 At CPM we are true supporters of equality and diversity. We strive to promote this in our culture and create a work environment that allow our employees to feel safe & comfortable to always bring their best ideas to life.
In Pride week, we are delighted to support and celebrate the accomplishments that the LGBTQ+ society have made around the world over the past few decades.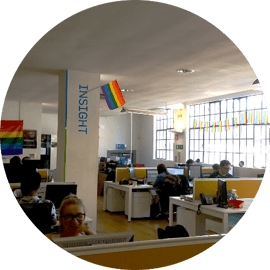 To raise awareness of the importance of Pride, we arranged a few activities in our office! Beside displaying the bright colours of the rainbow on our logo and decorating our offices, we've been sending communications to our staff to expand our companies' knowledge on what Pride is and what it means to others. Also on Friday, we had a lovely morning celebration with pastries and delicious cupcakes decorated by our employees!
CPM's support to equality and diversity goes beyond Pride. We are delighted to be one of the 51 companies that have signed in the Diversity Charter, which is a voluntary commitment to effective diversity management, preventing discrimination and promoting equality with respect to all their stakeholders and the environment in which they operate.
We are also extremely proud to be part of the Omnicom Group, which has achieved for 2nd year in a row a perfect score of 100 percent on the Corporate Equality Index (CEI) survey. CEI is a recognised benchmarking tool for corporate inclusive policies, benefits and practices pertinent to LGBT employees, administered by the Human Rights Campaign Foundation.
If you would like to work in a company where equality and diversity play an important role in the culture of the organisation, have a look at our current job vacancies: CPM Ireland Jobs Page
We hope you all have a great weekend and enjoy your #Pride celebrations!