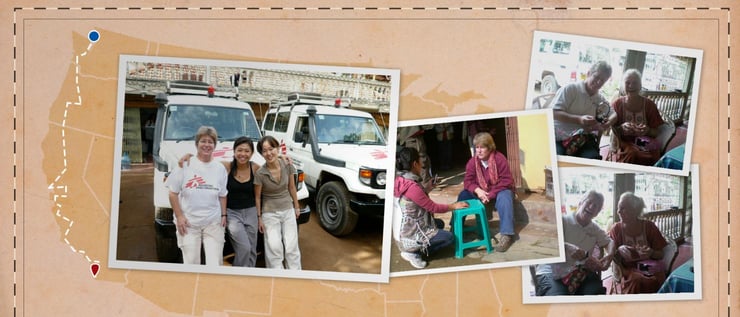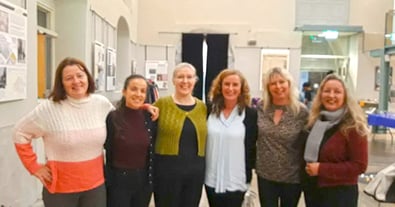 On November 23rd, some of our Médecins Sans Frontieres/Doctors Without Borders Fundraising Team attended a "Voices From The Field" event in Cork City.
Dr. Carrie Garavan was the guest speaker. Dr. Carrie has just returned from the Democratic Republic of Congo, her fifth assignment fighting Ebola. The ongoing outbreak in DRC is the second deadliest Ebola outbreak in history. Over 3,000 people have contracted the virus and over 2,000 people have died. More than a year since the epidemic was declared Dr. Carrie conveyed MSF's response to this deadly disease and the unique challenges that make this outbreak so difficult to contain. It is still not under control. There is deep community mistrust in the area and Carrie explained the importance of engaging with the local population to gain their trust and acceptance. A remarkable lady who inspired us all with her resilience, compassion and warmth.
Also in attendance was nurse Aoife Ní Mhurchú, MSF's Vulnerable Persons Focal Point, who completed a number of assignments on board the Aquarius search and rescue ship in the Mediterranean. In addition to medical and support activities, Aoife was responsible for identifying, documenting and referring rescued people who are defined as vulnerable - such as unaccompanied minors, victims of torture, survivors of sexual violence, disabled people, people with psychiatric illness, or people suspected of being trafficked. Aoife has also worked treating survivors of sexual and gender-based violence in Papau New Guinea and Afghanistan. Another truly remarkable humanitarian.
National Fundraising Manager, Marie Willoughby advised "It really gives pause for thought. We are reminded of the true meaning of suffering when we hear the plight of communities affected by Ebola, or those in such fear for their lives, that they risk everything to make perilous and often fatal journeys. Yet people like Dr. Carrie and Aoife, with their ability to humble and inspire in equal measure epitomise humanitarianism and provide hope. We consider them heroes, yet they both took the time to thank our Fundraising team for the work they do and it's importance in enabling MSF's life-saving missions! I think it's fair to say the team left feeling even more determined than ever to raise vital funds for MSF"
If you would like to join our Fundraising Team and help secure funds that save lives, please contact Marie Willoughby at mwilloughby@cpmire.com