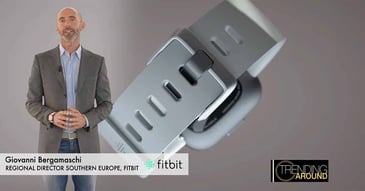 The added value of a qualified sales force in an agile business model: the collaboration between Fitbit and CPM Italy
Agile business model
Everything changes and evolves. In a world where companies must adopt an increased flexible approach, both on the structure and on the business strategy, and consumer is increasingly well-informed and demanding, it is necessary to guarantee a field team made up of qualified professionals with a high commitment to the result, but it is also essential to provide regular, comprehensive training to in-store sales teams on a range of constantly evolving topics.
Giovanni Bergamaschi, Regional Director Southern Europe at Fitbit and Pierpaolo Bertocco, Managing Director at CPM Italy, speak about this at Mark-up
Watch our video to see what Fitbit have to say about their relationship in collaboration with CPM Italy.