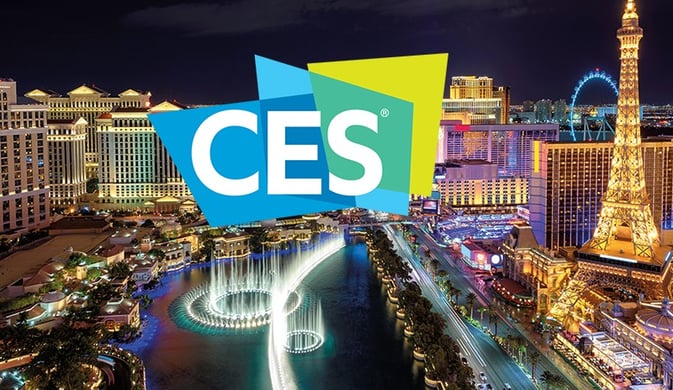 The annual Consumer Electronic Show (CES), which took place in Las Vegas from 7-10 January, is the event all tech companies and consumers eagerly wait for. With exciting innovations and product launches, the event caters to every technology related need. Big names like Samsung, Google, Sony, Lenovo and Amazon to name a few, showcase their most innovative products. At CPM we have gathered the most exciting products from CES 2020, from drones to vertical TVs.
1) Robots
A tech convention without robots is just not possible. Ballie, a tennis ball-sized robot launched by Samsung is like a personal assistant in the house that helps you do chores. If you thought robots can't be cute, you need to see what Ballie can do. It gives you hugs, takes care of the elderly, assists in cleaning and has a double camera perfect for surveillance.
2) Lenovo ThinkPad
Referred to as the starting of a new era of laptops, the Lenovo ThinkPad X1 Fold was one of the most appreciated products at CES 2020. Unlike previous foldable laptop designs, this laptop is not fragile and at the same time does not have a crease on the screen where the fold is. With detachable keyboard and vertical rotation, this laptop is a convenient design that will make previous designs look obsolete.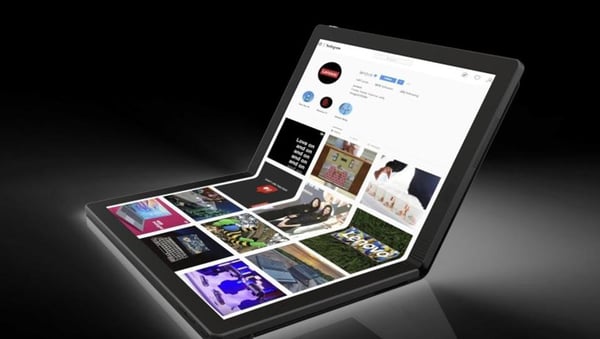 3) The smart belt
The Welt Belt Smart Pro won an award for its quirky innovation. While belts remained an important part of clothing, integrating technology to that everyday accessory is an out of the box idea that left the audience in awe. It was connected to an app of its own that helped the users track their habits like sitting patterns, eating habits, waist size and more.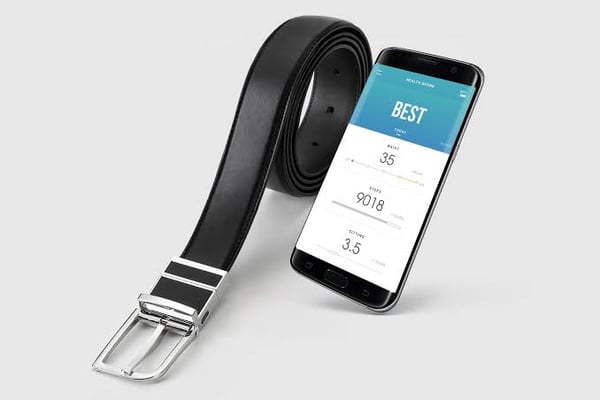 4) Samsung Display
Various Samsung products were highly appreciated throughout the convention. But their Samsung Odyssey G9 was the best display of 2020. It has a 1000R curve, making the overall customer experience as convenient as possible. Along with the biggest screen, it also has a sleek and "Sci-Fi" themed design.
5) Vertical TV
As the width of TV screens around the world keep increasing every year, a vertical TV was an unexpected innovation witnessed at CES 2020. Samsung are calling this design Sero. It can rotate horizontally and vertically both. It was designed keeping in mind the smart phone users.
6) The smart way of brushing
While most smart toothbrushes only note the duration of the brushing, the new Colgate Plaqless Pro can track the plaque in your mouth and use advanced sensors to give you a target oriented brushing experience.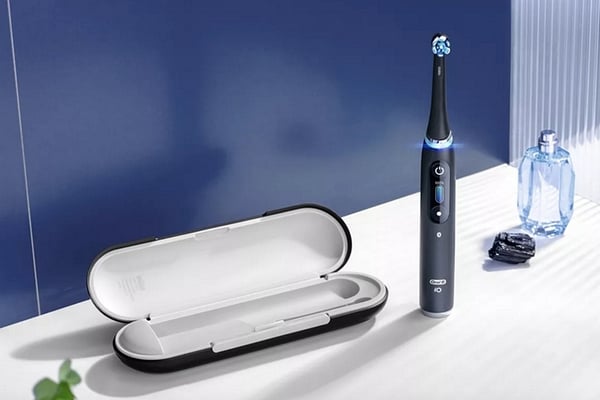 7) 5G, A step into the future
Omnicom, CPM's parent company, presented at the CES Annual Omnicom Media Group Morning of Innovation the upcoming opportunity that 5G has. During this talk, the speakers discussed about the multiple possibilities that 5G offers, including an improved interaction between humans, machines and sensors, due to their high bandwidth and low latency.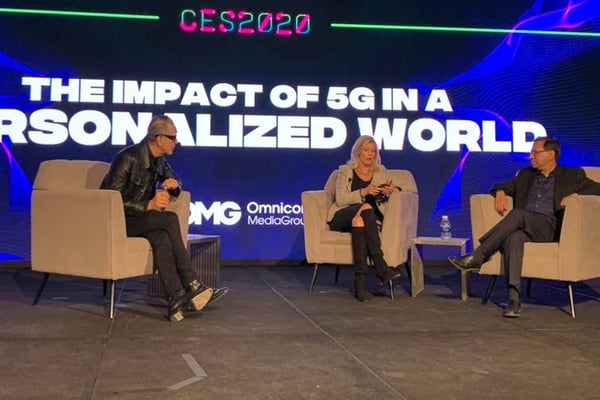 8) Google assistant
While Google is known for its need for big private and separate launches; this year at the CES 2020 they promoted Google Assistant. Along with doing tasks like scheduling the coffee maker at a specific time next morning, setting reminders with digital sticky notes, read aloud feature, and more; Google Assistant's best feature was its privacy feature which lets you erase whatever the device heard by simply commanding it.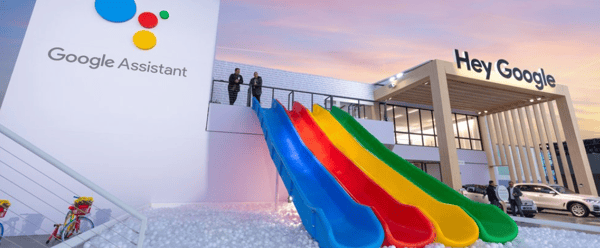 At CPM we are passionate about innovation and technology. We utilise both to generate more sales for our clients. If you'd like to know more about the latest technologies that CPM Ireland can use to increase your sales, contact us at info@cpmire.com.
References: