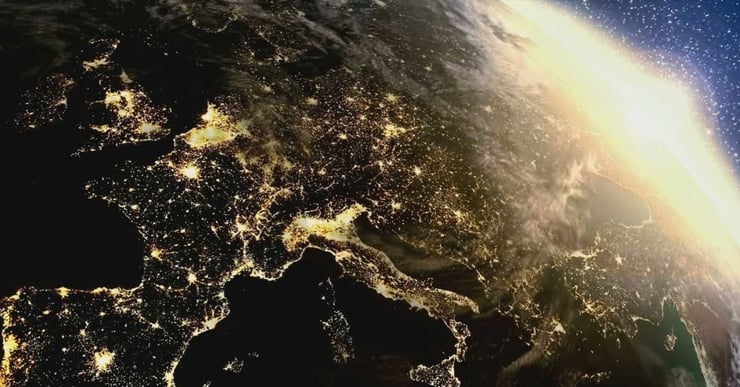 London, United Kingdom, 26th June 2017
CPM heritage
CPM first set up an office in the UK in 1936 as an over-the-counter marketing agency and has continued to evolve and grow to become today's global leader in integrated field sales, contact centre and digital sales services; representing over 200 blue-chip global brands across a multitude of sectors.
Following its momentous 80 year anniversary in 2016, and with a strategic focus on expanding its new and existing client portfolio, CPM is delighted to announce the launch of a new logo, brand identity and website.
Why change?
The new image signifies CPM's continued growth and culture for innovation, whilst retaining the heritage and trust it has developed with its clients over the past 80 years through its brand promise: Using the power of insight to create influence and drive sales for our clients.
What's changed?
The new brand identity and logo is an evolution of the former visual elements with a modernized typeface, injection of colour and a revamped, powerful image library.
"The colours of the new logo (blue, green, and red) have been linked to each element of our brand promise of Insight, Influence, and Sales. We hope this will convey an image of confidence whilst offering energy and excitement. As sales specialists, this aligns perfectly with our company culture."
Tom Preece, Group Chief Executive Officer.
To coincide with its fresh new image, CPM have also launched a new website to showcase its new brand identity using a responsive and easy-to-navigate menu design so that users can find their way around the site on any operating platform.
CPM will be rolling out the new identity to all assets as of 26th June 2017.
Speaking about the new brand entity, Group Chief Development Officer of CPM, Joost van de Ven remarked:
"On the back of a significant year in 2016 celebrating 80 years in business, and to reflect our expanding client and service portfolio, this new brand identity and website reflects our client centric focus and commitment to technology and innovation, not only in the field but also in our contact centres and online. This is one of the core reasons our clients and employees alike choose to work with us! While we have developed ourselves as a global leader in outsourced sales over the past 80 years, we are always thinking outside the box and looking for fresh, high tech solutions which not only deliver a true competitive advantage but also drive incremental sales for our clients."
CPM is the leading partner for outsourced field sales and contact centre solutions, with impressive global clients spanning FMCG, Retail, Technology, Automotive, and Financial sectors, to name a few.
To discover CPM's new brand image, please see visit www.cpm-int.com.
CPM is a UK registered company, employing over 34,000 people across the globe. It is also a part of the Omnicom Group.
For queries, please contact CPM Group @ international@cpm-int.com
Web: www.cpm-int.com | Tel: +44 20 3481 1020
CPM International Group, 85 Strand, London, WC2R 0DW, UK
About CPM
CPM is an award-winning international outsourced sales agency specialising in field sales, contact centre and digital sales solutions working alongside our extensive portfolio of clients to deliver long-term strategic programmes and shorter-term tactical campaigns. CPM forms part of CPM Group, one of the world's largest outsourced field marketing and sales companies. CPM is a part of the Omnicom Group of Companies.
About Omnicom Group Inc.
Omnicom Group Inc. (www.omnicomgroup.com) is a leading global marketing and corporate communications company. Omnicom's branded networks and numerous speciality firms provide advertising, strategic media planning and buying, digital and interactive marketing, direct and promotional marketing, public relations and other speciality communications services to over 5,000 clients in more than 100 countries.