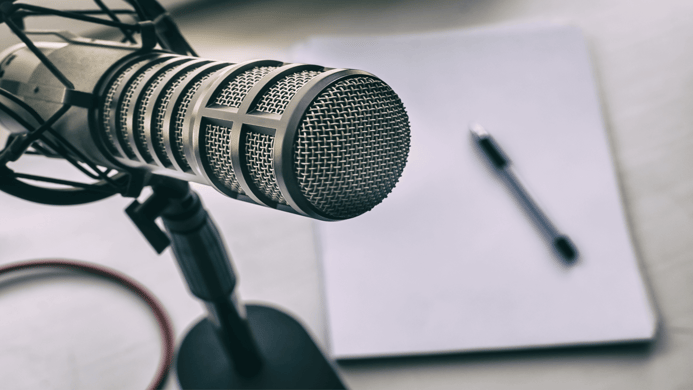 On this second volume of this blog post series, we have gathered the best podcast for B2B Salespeople. If you are looking for ways to stay updated on all the trends in the B2B sales industry or refresh your sales techniques, this blog post is for you!


Podcasts are very beneficial when trying to learn or brush up on a particular area or skill, in an entertaining yet informative way. There are different podcasts to cater for all tastes, so have a listen to our suggestions and let us know which one is your favourite!

If you want to know more about how to grow your B2B sales expertise, keep reading to find out more about these insightful podcasts:

B2B Growth Show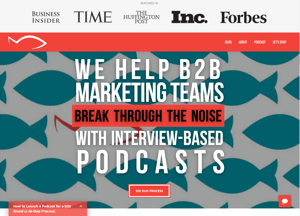 B2B Growth is a podcast dedicated to helping B2B sales executives achieve explosive growth. Each episode features an interview with a B2B sales executive or thought leader, discussing topics such as sales team management, time-saving sales tools, B2B strategic partnerships, effective prospecting, negotiation techniques, and more.
Click here to visit their website
Sales Success Stories
In this series, Scott Ingram interviews world class sales performers to discover their favourite strategies and tips. If you are in B2B Sales, Enterprise Sales or SaaS Sales, you will find inspiration in these conversations.
Click here to visit their website
Daily Sales Tips
The Daily Sales Tips Podcast & Blog was created specifically for B2B sales professionals. If you're a Sales Development Rep, a Chief Revenue Officer, or something in between, then this show is for you. You'll find a single idea every day, seven days a week, delivered in just 5-10 minutes.
Click here to visit their website
Women in Sales
Women in Sales is dedicated to becoming the best resource in the world for female sales professionals. Each episode features women in sales roles doing amazing work in companies all over the world. The topics covered include leadership, career management, overcoming adversity, sales and marketing alignment, B2B sales, strategic partnerships, social media and much more.
Click here to visit their website
The Advanced Selling Podcast
If you're an old pro at B2B sales and marketing, you'll still learn a thing or two from The Advanced Selling Podcast, where co-hosts Bill Caskey and Bryan Neale talk shop with veteran B2B sales trainers. Caskey and Neale cover topics ranging from summoning courage to cold calling to podcasting itself.
Click here to visit their website
Entrepreneurs in B2B Sales
The Entrepreneurs in B2B Sales podcast is focused on interviewing world-class entrepreneurs as well as top B2B sales and marketing experts to help you grow. Jan Kartusek, the founder of this initiative, shares his ideas focused on B2B lead generation and selling.
Click here to visit their website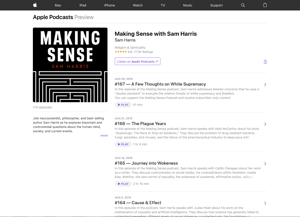 Making Sense with Sam Harris
Sam Harris, a neuroscientist, philosopher, and author looks into questions about the mind, news, and society. Waking Up… focuses on how the dynamic, early adopter society changes how the general public feels as though they should be living — covering topics such as neuroscience, moral philosophy, religion, human violence, and more. If you're in SaaS or technology sales, this is a must listen B2B sales podcast.
Click here to visit their website
The Brutal Truth About Sales & Selling by Brian Burns
At the time of writing, 'The Brutal Truth About Sales & Selling by Brian Burns' podcast has 311 episodes all covering the need-to-know on B2B sales and selling. Exploring sales topics such as sales management, social selling, solution selling, SaaS sales, selling on LinkedIn and importantly - how sales has changed - this series presents itself as a 'no fluff, no BS' podcast, which fans of Tim Ferriss and Gary Vaynerchuck (among others) will find value in.
Click here to visit their website