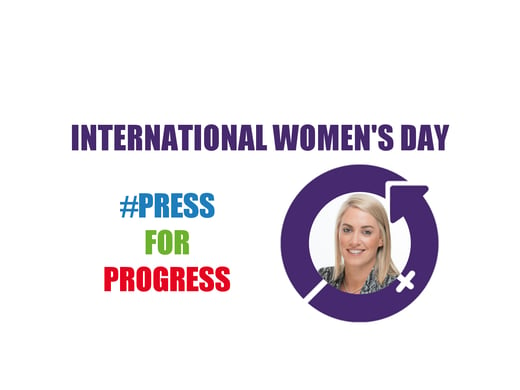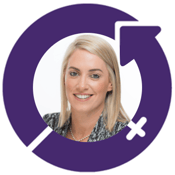 Heather Carson, who heads up our Recruitment department, explains her journey to get to the role that she is currently in and how some risks help her get there.
What does your current role entail?
Within my current role I'm responsible for the overall staffing and recruitment functions for CPM Ireland. This includes the management of our In-house Recruitment team, who are based in Dublin and Belfast, whilst also building strong relationships with internal Hiring Managers and external Clients. I'm also part of our Global Recruitment Strategy team who are responsible for implementing changes to improve operational efficiencies and developing market leading processes throughout all CPM countries worldwide.
Describe the journey you have taken to get the role you have today
My first ever job was working in a Garden Centre when I was just aged 13. Although I quickly realised that a role in horticulture was definitely not the career path for me, I did realise that I loved building rapport with customers and helping them find solutions to their problems (albeit at that stage it was gardening related rather that career path related!) I worked all throughout my school days and after finishing my A levels I was at a crossroads on what the next path should be. Do I go to University and do a course that I'm not sure on or do I take some time to figure what exactly it is I want to do? So I took my 1st career risk and decided I would take a year out instead of heading to University.
After walking into a local independent agency in Belfast looking for a position that would give me an income during my year out, the recruiter who interviewed me asked 'have you ever thought of a career in recruitment? You have the perfect personality for it' and this was when my love for recruitment started. I threw myself into the role, working all the hours I could, building networks of both candidates and clients and learning as much as I could from the Senior Recruiters and Managers within the business. I progressed quickly and within 2 years had been promoted to Assistant Branch Manager but I knew I wanted more. So then I took my 2nd career risk. With it being a small local agency I was aware that it would be difficult to go much further so I took the decision to move to a large international agency. This was a daunting change as the structure and culture was totally different to where I had been before but I followed the same ethos that I had always had 'embrace the changes and learn as much as you can' and that was exactly what I did.
Throughout my 6 years there, I got to work with major blue-chip companies, large International clients and was given the chance to 'learn my trade' with market leading training both in-house and external. I'd grown the markets that I was now able to recruit for from solely industrial in the small independent agency to Global Contact Centres, Multi Lingual and also Executive Search. So then I took my 3rd career risk. With my son now in primary school I thought this was the perfect opportunity to bite the bullet to work for myself so I could have the balance to be 'mum' when needed at school events, sports days and also work for myself. This was a difficult decision but a worthwhile one when I look back. I spent 5 years being 'mum' but also my own boss running a bespoke Executive Recruitment business. This allowed me to continue developing my business relationships and networks while at the same time being there for 'mum' duties.
Once my son went to 'big school' I decided it was time to get back into the corporate work place and that is when I noticed the role of 'Operations Manager' advertised for CPM. The position ticked all the boxes and the values and culture of the company were exactly what I was looking for. For 3 years I worked closely with our field sales team in Northern Ireland and then the opportunity became available for a Recruitment Manager to cover all over Ireland and I jumped at the chance. This wasn't a risk; this was the perfect challenge that allowed me to bring the experiences I had gained over the years, build a team of recruiters who were passionate on delivering excellent results and all within a company that constantly encourage you to grow and develop, CPM.
What advice would you give young women who are trying to build a career in the industry?
Be confident and open to new challenges even if they seem daunting at the beginning. Only by pushing yourself outside of your comfort zone will you see how strong a person you really are, even if your mind didn't believe it to begin with. Be honest with clients, candidates and colleagues. This way you will build the best relationships based on trust and show your professional integrity. Finally, don't be afraid to make a mistake. We are human and won't always get it right every time but learn from those mistakes so you can grow and make better. As Richard Branson said 'Do not be embarrassed by your failures, learn from them and start again'
Where do you see yourself in 5 years?
In 5 years' time I see myself continuing to grow our In-house Recruitment teams both in Dublin and Belfast growing our newly established contact centre recruitment solution. On top of this I will be developing our Recruitment 'Agency' Strategy throughout Ireland and also our Global Recruitment Process Strategy team worldwide.
Top 5 Tips from Heather:
Don't be afraid to take a risk, you just might fall into a career that you love
Be confident – one of the best pieces of advice I received when I was starting my career in Recruitment was 'dress like you own the company, not that you work for it' this will allow you exude confidence both from the inside and outside
'It's your attitude, not your aptitude that determines your altitude' – you don't need to have a degree to have an amazing career. Find what you 'love' to do and then educate yourself with the right courses that are going to help you become the best in that industry
Embrace change – we are living in a world that is constantly changing so don't be afraid of it, grow with it
Build a strong team ethos within your business – working as a team with the same end goal with always deliver excellent results.