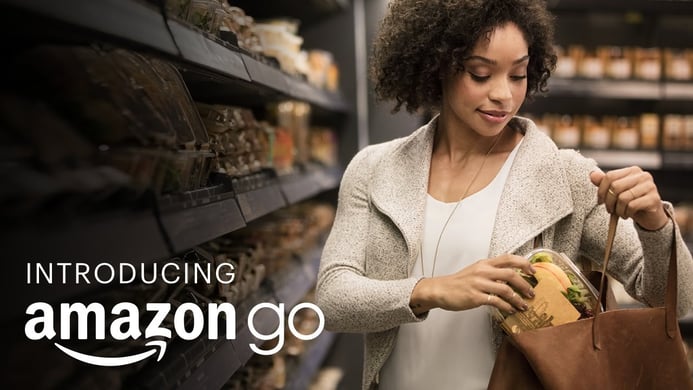 At CPM we have always being very passionate about how the future of retail will look like. We believe today it's a big day for retail and a glimpse into the future of the shop with the launch of Amazon GO, the futuristic concept store with no cashiers, no checkouts and no lines. Sounds like a dream, no?
According to experts, the grocery store of the future is mobile, self-driving and run by AI. These would be the best words to describe the 1,800 square feet store that Amazon has launched today in Seattle with a new concept called "Just Walk Out".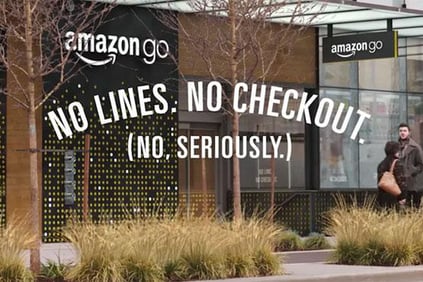 The checkout-free shopping experience is made possible by the same types of technologies used in self-driving cars: computer vision, sensor fusion, and deep learning. The Just Walk Out Technology automatically detects when products are taken from or returned to the shelves and keeps track of them in a virtual cart. When customers finished shopping, they can just leave the store and payment will go through their Amazon account. Customers only need to be logged in the Amazon Go app to enjoy this innovative shopping experience.
This launch is not only innovative because a futuristic shop is being introduced, but also for the fact that one of the largest e-commerce retailers is jumping into physical retail. But as was to expect from this innovative retailer, their concept doesn't work like a typical supermarket, merging the physical and online world into one experience.
The stores sell ready-made food as well as other grocery products, like bread and milk. Amazon expects to build 2,000 grocery stores across the US in the next decade.
Would you like to know more about trends in the retail space and how your brands can benefit from them? Then look no further and talk to the experts! At CPM we pride ourselves to have been working in retail sales in Ireland since 1986, adapting successfully to the ever evolving world of retail. Moreover, our team specialises in the science of selling in the retail sector to best represent your brand.
Contact us today and let us help you drive your sales.