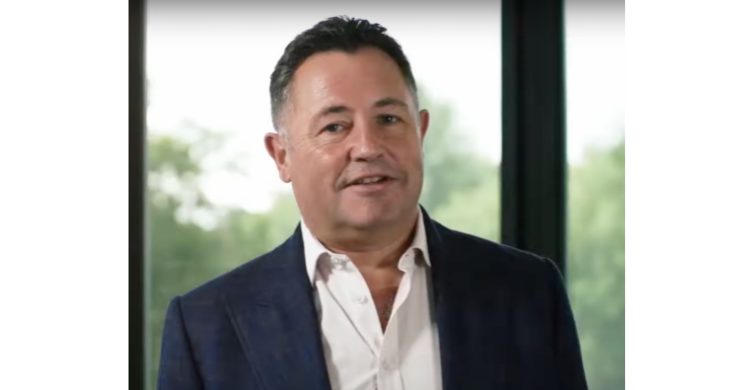 This month's blog comes from Mike Hughes, CEO, CPM Group of Companies
In this blog, I would like to set down some of my thoughts about our business activities across the CPM Group. A brief reflection on last year, where we are now, and where we seek to go over the next year.
Looking back at 2021 there is much to think over and a lot to be proud of. Most importantly I want to extend thanks and appreciation to you and all our colleagues for the continued dedication and hard work throughout another year impacted by our responses to Covid.
Our work in grocery retail was a key front-line service and continued to operate despite the difficulties, and our team were actively involved in supporting throughout the entire period. Thank you everyone! We must also not forget the loss and adversity that so many of us have experienced first-hand during this time, including here at CPM where we lost two much-loved colleagues last year. It has been a challenging period for us all.
Despite the ongoing pandemic when much went on pause, we succeeded in rebranding our business, developing our new aspiration - We Inspire and Influence Human Behaviour - and redefining our DNA; We Care, We're Curious, We Achieve Together, We're People People. The work delivered a clear strategic and differentiating message, telling our clients and colleagues that our aspirations, our approach, and our services are much wider than field marketing and contact centres. The breadth and scope of our offer is our key attribute but the way in which deliver this sets us apart from our competitive set. We think, plan, deliver and execute all under a single overarching brand and business – The CPM Group of Companies. Our new DNA centres our business around core values and shows clients and colleagues how we do business. This is our clear message as our people seek to influence both the purchasing and service stages of the customer journey and I look forward to putting more emphasis on this as we move into the new year.
During last year, we have also expanded our Contact Centre offering with the opening of new offices in Slovakia. Here we already employ 150 people and expect to double that workforce in this year - opening up opportunities in a new geographical market. In addition, and supported by Omnicom, significant new investment has been made into our global IT infrastructure. Using the One Trust platform we aim to provide our clients with the very best data protection and regulatory GDPR compliance on the market.
Where does all this leave us now? The CPM Group of Companies remains vibrant and robust, demand for our services has remained strong throughout the pandemic and continues to do so. Our client base does not want, and cannot afford to stand still and this is driving our business revenues back to pre-pandemic levels. As we helped our clients across the world develop better, more productive relationships with their customers, the merging of our UK and Ireland leadership allows us to continue our regional collaboration and take advantage of the synergies and best practices between Ireland and the United Kingdom, as well as providing a more diverse and interesting operating environment for our teams with bigger roles emerging across the two markets.
Onwards in 2022! We have many challenges, but we also have an abundance of opportunities. We must continue to move at pace, concentrating always on our ability to deliver. Do what we say, on time, on cost and to the best possible standard, each and every time! We must continue to encourage our clients to see us as a seamless extension of their own businesses, overcoming any barriers that emerge, always remembering the answer to most problems lies close to the customer. Promotion of the ideas that "you get the behaviour result that you encourage" and "you can't buy what you can't see" will continue, as always, to serve us well!
I look forward to continuing the great work with our talented people and clients as part of our activity at the CPM Group of Companies.
Read more on our Corporate Social Responsibility