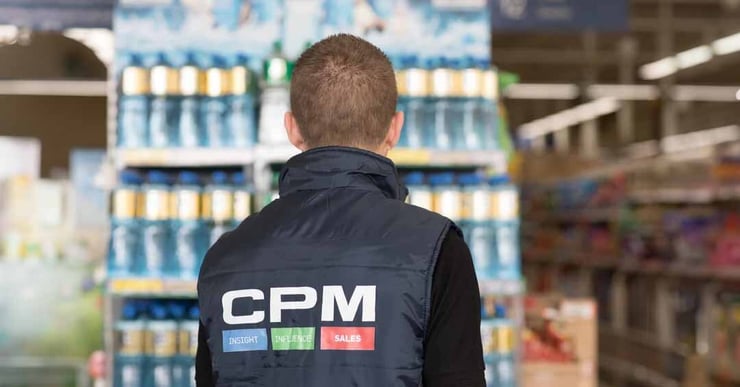 Have you ever wonder what is it like to work as a Merchandiser? Neville Croly a member of our Tactical Merchandising Team shares with us his experience in the role, what he likes the most about his job and some tips for those who are looking to start a career as a merchandiser.
If you are considering starting a career as a Merchandiser, we invite you to keep reading this article to find out what Neville had to say: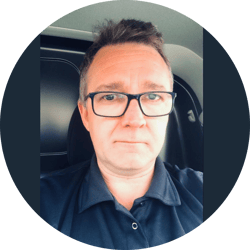 Tell us about your current role
I currently work as part of CPM's Tactical Team for a fantastic company in the FMCG sector. I started my career as a Christmas Merchandiser with CPM one year ago. Then I became a Tactical Merchandiser covering four major clients. Now I'm only covering one account.
Why did this job appeal to you?
This job appealed to me after working 13 years in a factory environment. When I finish to work in the factory, I found myself wondering what to do next. My brother -who also started his career with CPM- pointed me in the direction of Merchandising. I quickly realised I had an eye for making things look good and after a year, I found I wanted more of a challenge. I was in the right place at the right time when CPM gave me that challenge and I haven't looked back since.
What are your main responsibilities?
My main responsibilities are being a supporting role to the client's Account Executive and bringing the best results for our brands while building trust and respect from our customers.
What training have you been given?
Thankfully, I haven't needed much training but when I feel stuck or my line manager noticed I'm stuck, the help and support has always been there.
What are your biggest challenges?
My biggest challenge is staying ahead of the game. This business moves so fast that if you snooze, you will lose (as in loosing space and space is key for FMCG brands).
What do you enjoy most about the job?
The thing I like the most about my job is the trust and freedom I'm given to go chase results and when you achieve them it's a super feeling. I wouldn't say I like my job - I love it!
What do you think are the most important skills needed to do your job?
The most important skills to do this job are a good eye for detail, being able to think on your feet and move fast. It also helps to have a good personality as you talk to so many people on a daily basis. From your colleagues to store managers and the customer on the shop floor.
At CPM we have over 30 years experience in Merchandising on behalf of some of Ireland's blue chip companies. We are not only passionate about growing brands and increasing sales, but we are also very committed to growing and developing our people from within. We encourage people to push themselves and broaden their experience.
If you are looking for a new challenge in your career, why not considering a merchandiser role? At the moment we are recruiting for Christmas Merchandisers. This could be the perfect opportunity you were looking for to start a new role and earn some extra money during the festive period.
Would you like to get more information about this great job opportunity? Our recruitment team would love to hear from you. Contact them at recruitment@cpmire.com.