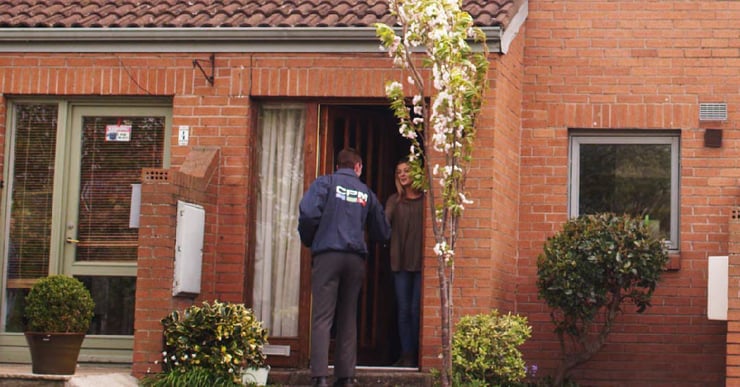 Have you ever wonder what is it like to work as a Sales Representative? Peadar Hennessy, Assistant Regional Sales Manager at the CPM's SSE Airtricity account, shares his experience as a Sales Rep, as well as what he likes most about the role and some tips for those who are looking to start a career in sales.
If you are considering to have a career in sales, we invite you to read this article:
Why did you start working in sales?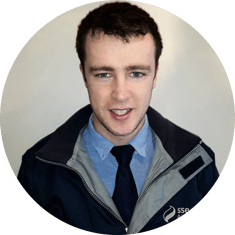 I was 22 just out of College with a degree in Business and Training to be an Assistant Store Manager in retail. In this job my hours were all over the place early mornings, late nights, weekends and the restless shift changes! When I saw the SSE Airtricity sales representative job position, I was initially attracted to the Monday to Friday - 12pm to 8.30pm hours, as well as the package that went along with it, which was pretty generous. I've always thought door to door or sales was self-employed/commission only. The package included €21,000 salary, €8 a day tax free lunch allowance, 15c/km mileage, a very achievable commission structure and opportunity to progress.
How was your preparation for the interview?
I did my research on SSE Airtricity and on CPM. I practiced a few scenarios with friends and family in preparation for my interview. On the day I was nervous, but I was suited and booted which gave me great confidence and I had all my research done so I was ready! I was interviewed by my Regional Sales Manager at the time, she gave me a good insight into the job, we done a few questions and after 30/40 minutes my interview was done. That Friday I got the phone call, I was offered the job! I was thrilled to say the least. I accepted, worked off my notice and started my journey with CPM.
How did you settle in your role?
I started with CPM on the SSE Airtricity account on the 1st of June 2017. I was giving a great amount of support on my first week. I had the opportunity to shadow a high performing rep where I learnt a lot of the day to day tasks of a sales rep. Also, my Regional Sales Manager shadowed me for a day giving me a really detailed insight into the industry.
I soon found this was the perfect job for me. I was literally getting paid to go around to talk to people and give them money off their bills! After smashing my sales target week after week, I was soon asked to help with training in new starters and help under-performing reps get back on track for targets.
After a few months of selling and training with other reps, I was appointed Assistant Regional Sales Manager, along with the title I got a structure. I have a mini team in my region and I have allocated days for training. The on-going support I am getting is phenomenal from my Regional Sales Manager, National Sales Manager, and the Head of Residential Sales!
How is a day in the life of a sales rep?
As a sales rep every day is different. We have our route plan in place and they are all set in the work tablet for the week. In the morning I liked to get to my early and do a quick route plan for the day, so I would set a start point and an estimate endpoint for the day and drive around to get a feel for the area.
At 12 I start knocking doors. Generally, in the early part of the day a lot of people aren't home, so we get a lot of no answers or the bill payer isn't home. When someone does answer the door, I give them the sales pitch I already have prepared. With most sales there are objections and with help of the ongoing support they can quickly be overcome! Every sale feels so good! Knowing that I convinced someone to move to us, it's an unbelievable feeling that I still get today!
It is a target driving environment, and it can be tough at times but with the right work ethic and the right attitude the targets set are easily achievable! The average rep earning between €60 and €150 extra per week with high performing reps earning an extra €300 per week!
What is the hardest part of being a Field Sales representative?
For most people it's the constant "NOT INTERESTED", but I am a very resilient, positive person and to be honest I don't mind hearing "not interested" because the more I hear it the greater the relief is when I manage to get that sale across the line. For me the toughest thing was getting used to planning my routes. At the start I was rushing through areas and found myself knocking hundreds of doors once in a day. Now I've reduced that number and try to maximise every door. They say "Leave no stone unturned", we say "leave no door unopened".
What is the best part of being a Field Sales representative?
So as a rep the best part of the job was that it felt like it was my own company. I was making plans with my manager on where I wanted to work, I plan my own days, I make my own pitch (but I do take hints, tips, and tricks on board as much as possible) and most importantly I had control over how much I get paid! The commission structure is very generous the difference in two sales can be €80 extra on top of my salary, lunch allowance, millage and any extra incentives!
How do you see your future with CPM?
CPM are investing a lot of time, money and resources in me. I am delighted with the ongoing support and they are developing me into a sales professional and a sales manager. I have different modules in my development process like colour insights and effective communication. I really think the way CPM is developing me I feel like am setting a strong foundation into my career as a manager.
What piece of advice could you give to people starting out?
My final piece of advice for anyone considering joining our team is that the reps that do best are the ones that aren't happy with just getting by, they are hungry! So if you are hungry and want to take charge of your sales career and make some really good money for what I think is an easy sell, just have the right work ethic and the right attitude and be open to learning and development!
If you'd like to become part of Peadar's team, contact Recruitment at recruitment@cpmire.com