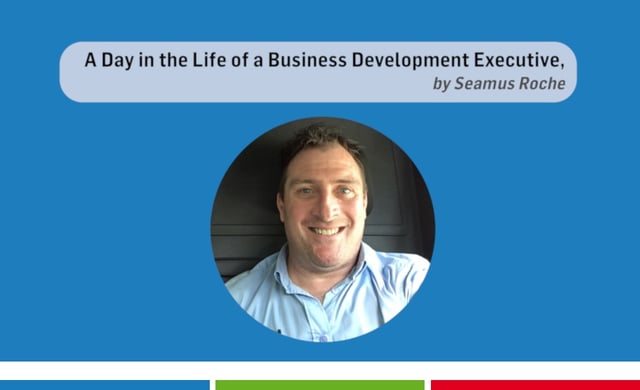 Business Developers play a crucial role in any successful business. They work towards ensuring a continued grow in the company's profit by attracting new customers and increasing the spend of existing clients. At CPM, these roles offer a healthy balance between challenge and reward, while offering the opportunity to develop an interesting career.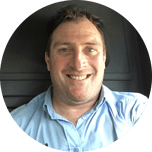 In this blog post, we had the opportunity to talk with Seamus Roche, Business Development Executive for Diageo, who talks about his experience in the role. In this interview Seamus walk us through his journey for almost a year as a BDE with CPM, describes what he enjoys most about his job as well as how he progressed to his current position.
Tell us about your previous work experience
I have been involved in retail/sales roles in one form or another all my working life. I managed several accounts in the motor factor trade for many years. I also worked in the beauty industry both in a sales role and a self -employed capacity. I was also heavily involved in the GAA both at local and national level and refereed the All Ireland Senior Hurling Final in 2005.
Why did a Business Development role appeal to you?
I enjoy working in a fast-paced busy environment and meeting new people. I was actually in a merchandising role for Diageo amongst other accounts and felt this was a natural progression to the role of BDE. I was so interested in fact that I was interviewed over the phone while on my honeymoon last year! I am very happy with CPM - long may it last!
What are your main responsibilities as a BDE?
The responsibilities of the role are varied and demand led at times. Carrying out activations and promotions in a co-ordinated timely manner. Negotiating floor space with the store manager and relevant staff. Maintaining CPM and client standards at all times. Provide ongoing feedback both verbally and electronically to management. To constantly generate new ideas and improved ways of working.
What training have you been given?
Ongoing mentoring support from my Manager Colin Hawkins, whose input has proved invaluable to me on many occasions in the general day to day duties of the job. In house training in St. James's Gate, Dublin which focused mainly on marketing and sales techniques, also a great opportunity to learn and network with other BDE's.
What are your biggest challenges in the position?
In a role like this there are always challenges but I believe that with the right approach these can be overcome. Maintaining space in stores and assuring that Diageo's share of the market is consistently achieved is probably the most prominent challenge. I place a huge emphasis in ensuring that good customer relationships are established and maintained thus ensuring satisfaction for the store in question and the Diageo account.
What do you enjoy most about your job?
I am fundamentally target driven and welcome new opportunities and challenges. I set myself goals to achieve when I started in the role and was subsequently a winner of the retail category in the CPM awards for Q1 & Q2 after being nominated by my co- workers. I enjoy the sense of comradery that exists amongst the team, meeting new people and the general sense of achievement when targets are met.
What do you think are the most important skills needed to do your job?
I believe that it is vital to build strong customer relationships in the stores on my designated journey plan. Ensuring that the store is happy with the service, adopting an open policy to discuss any issues that may arise. Being able to negotiate professionally and calmly is also an asset. Prioritising your workload to maximise results is also a key factor. Planning your journey in advance is also a huge help to ensure that things run as smoothly as possible.
If you would like to become a Business Development Executive for Diageo, please send your CV to recruitment@cpmire.com or apply directly in our website: https://cpmire.com/job/6283/