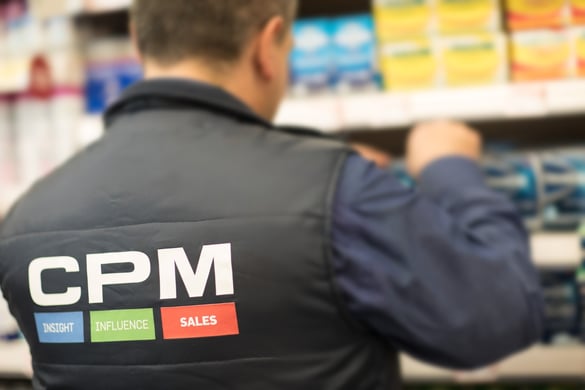 Business Developers are the cornerstone of any successful organisation as they ultimately generate new revenue and help a company grow. At CPM, this position is not only a mere role, it's a path to build a successful career within Ireland's leading Field Sales company.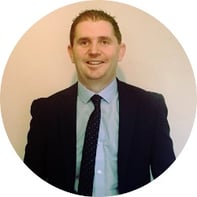 To give you a better overview of what a Business Developer does, we interviewed Shane Nolan, who joined CPM 4 and half years ago and is currently working as Team Leader and Business Developer for GSK. We invite you to read this very insightful piece and find out what Shane loves the most about his job.
Tell us about your previous working experience
My previous role was 12 years (2000-2013) as a Business Developer with Coca-Cola covering all channels which included grocery, wholesale, licensed trade and the away from home channel. I spent 8 years covering the grocery channel in Dublin and 4 years covering the licensed trade channel in Kildare and Laois. Previous to this role I was Assistant Manager for the SuperValu group so it's safe to say I have always worked within the supermarket channel.
Why did this job appeal to you?
I have always loved working in the FMCG channel and also working with premium brands which is what GSK offers. After working directly with Coca-Cola, I didn't know what to expect working under a contract company but so far so good and I am pleased with how CPM have dealt with and kept this contact going for over 4 years.
What are your main responsibilities?
My main duties are managing a number of stores. Demand is high from all these stores and my National Account Manager will have monthly goals and objectives set for the team.
As a Team Leader I help with day to day queries from our 5 other business developers. I shadow a member of the team every cycle in the trade and help with any issues in the trade and help with gaps and opportunity's in these stores.
I look after all holidays for the team making sure a smooth handover happens when we are getting sales relief cover.
What training have you been given?
I have received numerous coaching days from my Manager (Paul Hanrahan) and also in house training days in GSK head office. Last years all managers and team leads for numerous clients received a full days training in sales techniques and overcoming objections in trade.
What are your biggest challenges?
There will always be plenty of challenges in what is a demanding FMCG market. Maintaining our market share and space in stores is always of importance to me. With our client been No1 in Oral Care with Aquafresh and Sensodyne and medicinal with Panadol, it is very important we are reflecting this with our activation and space in all stores.
What do you enjoy most about the job?
I'm a very results-orientated Sales Developer and what I most enjoy is the responsibility for my own territory. The sense of achievement when targets are met on a continuous basis gives me good job satisfaction. CPM and my manager have always given me the proper tools and objectives for my role and good achievements are always well recognized by the client and CPM.
What do you think are the most important skills needed to do your job?
The most important skill for me in my job is the building of strong relationships with my customers. Without this I would not get as much out of these stores as I wished. Up-selling our superior portfolio from our competitors is very important and I would consider been very organised and having clear objectives on a daily basis very important. A well-structured journey plan is very important within a territory of 12 counties.
Would you like to start or develop your career as a Sales Developer? Then have a look at these fantastic opportunities we have currently available: https://apply.workable.com/cpm-ireland/