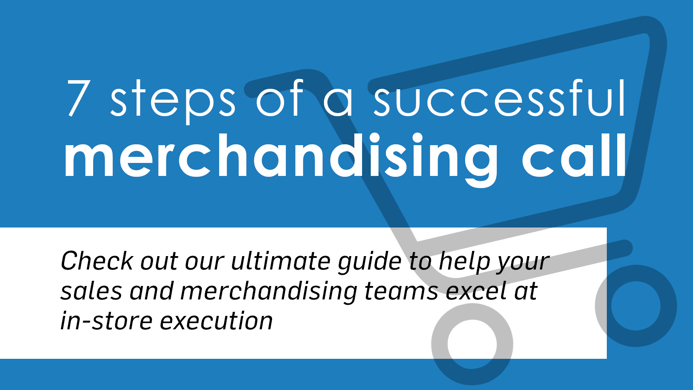 Merchandising is the art of maximising the in-store space assigned to a particular brand. It uses many techniques -such as pricing, special offers, eye-catching displays and point of sale (POS)- to grab shoppers' attention and influence their buying decision. So without a doubt it represents a key sales promotion tool for your brand.
Effective merchandising and retail displays are key to driving sales and gaining a genuine in-store competitive advantage. If your brand is not well represented on the shelf and on the store space, that's a missed sales opportunity.
At CPM we believe in Excellence in Execution when it comes to representing our clients in-store. We have +80 years experience worldwide and over 33 years in Ireland on POS implementation, promotional management, planogram compliance, new product launches, stock control and, of course, visual merchandising. In fact, that's originally how CPM was found!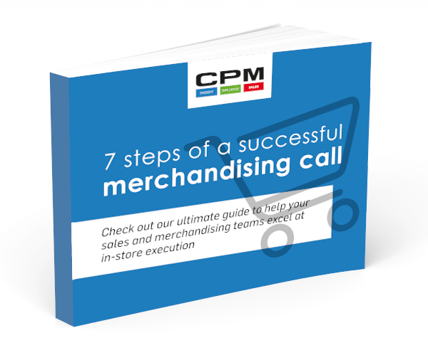 To give you a comprehensive view of the key 7 Steps of a successful merchandising and sales call, we have created the ultimate guide to a retail call. This e-book is available to you for free and it will give you some insightful tips and techniques to help you ensure that your sales and merchandising teams know exactly what to do when representing your brand in-store.

To find out more about our 7 steps to a successful store visit, complete the form below and download our e-book.
If you would like to know more about our merchandising services and how we can help you drive sales in-store, contact us at info@cpmire.com. Through our strategically led creative solutions, we can give your brand a better chance to stand out in the few seconds that it takes a consumer to make a purchasing decision.