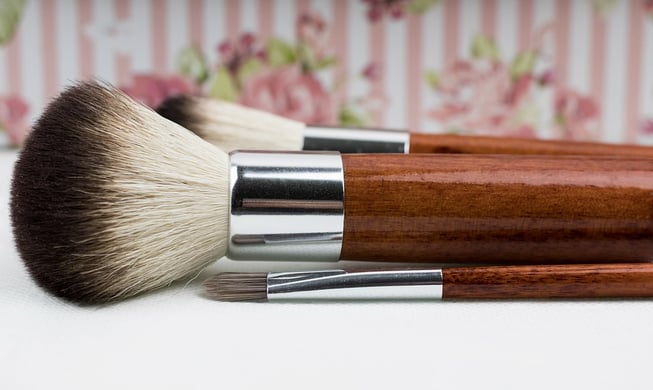 The beauty industry is the sector who owns the greatest variety of shoppers given the different distribution channels available: perfumeries, pharmacies, parapharmacies (specific to some countries), institutes, department stores, supermarkets or Internet. The profiles of the beauty consumers change based on their favorite shopping place. On the Internet we have the Millennials, in the pharmacies the ones who are looking for quality and natural products, in the supermarkets those who rush and in the perfumeries the luxurious shoppers.
My brand, my store
The difficult task for a brand is to achieve to shine no matter what or where and to target more possible shoppers. But what exactly does a beauty brand have to do to reach different categories of consumers simultaneously? Open their own brand store of course! In a dedicated store it is easier to reach various consumers' profiles. In France, CPM created BRANDSHOPS, a turnkey solution designed to offer its clients the possibility to have their own store, whatever the format: pop-up store, corner, shop in shop, truck or just a first traditional permanent store. For instance, when L'Oréal Paris, Nyx or Gemey Maybelline chose to open their first stores in France, they called out to CPM France for the recruitment, training and management of the sales team. There are several advantages in opening a store among which strengthening the proximity to its customers in order to better know them, increasing the multichannel reach or offering a new brand experience.
Beauty & Mortar
With the global increasing trend of online shopping, the brands must align with their consumers' requests and rethink their strategies. We tend to say that the future of retail consists in online shopping, but even if this channel is growing day by day, the beauty industry is the less impacted sector. Even if there is a new generation of beauty shoppers who are more inclined to buy online, ie the Millennials, most shoppers continue to go to the stores because here they can find samples and beauty advisors, and even make-up sessions for free. Consumers still need to feel, touch and test the cosmetics, the physical store thus has a real competitive edge and this experience cannot be yet replicated online.
Drive new and loyal customers
In France, more than 50% of the beauty shoppers are stubborn when it comes to online shopping. However, 43% of beauty shoppers are using their smartphones to keep informed and to compare prices, even when they are in the store. The power of online shopping thus remains a threat and retailers have to continuously drive loyal and new customers to their stores. The actions they can leverage include a well-executed merchandising and beauty advisors with state-of-the-art knowledge on new trends, products and innovations. As previously mentioned, the Millennials, a generation which represents a large portion of beauty consumers, are the first ones turning to the internet before purchasing products. This generation chooses to trust the makeup recommendations of a makeup artist or beauty influencer on Instagram or YouTube over a salesperson in the store. And here lies the challenge for in-store salespeople: re-establish this advocacy. In order to compete with online beauty experts, brands must allow their sales teams to concentrate on their core tasks: sell. For merchandising services, training and sales team activation, we can come in.
The beauty buyers are more and more omnichannel, and a total uber-isation of this industry is still far away. The challenge for retailers remains their capacity to sharpen their systems and processes to ensure that the customer experience is a seamless one, whatever the distribution channel.