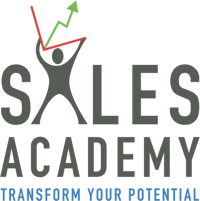 Sales Academy is our specialist sales training consultancy, enabling sales teams and managers to improve their sales skills, management skills, behaviours and mindset.
Decades of experience
Over the years we have trained hundreds of sales teams, drawing on decades of sales experience from around the globe. We truly understand buyer psychology, neuroscience and how to reach peak performance.
Boosting sales performance
CPM's Sales Academy immediately boosts sales performance and achieves measurable, long-term results. Working alongside behavioural specialists we help sales professionals build confidence, learn and embed new skills.
Sales Manager Programme
Our award-winning Sales Manager Programme enables team leaders to coach, motivate and stretch their sales teams. Using a blend of actor-led exercises, profiling, emotional intelligence and focused leadership techniques, sales managers gain the knowledge and skills they need to inspire and develop their sales teams long into the future.
Proven results
CPM's sales training is always aligned with commercial goals and boasts short and long-term sales improvement of 7% - 40%.
Sales Academy programmes include:
Face-to-face sales skills

Mindset training

Sales Coaching

Sales management training

Insights Discovery Personality Profiling

"We've achieved a 15% Year on Year increase in sales team performance where managers have attended this programme"
Emma Blair – Head of People CPM UK



"We experienced an average 45% sales uplift amongst those attending The DySC Method training"
Nicola George – Client Director CPM Group of Companies
CPM International Group of Companies
Introducing you to the group